InLei® | Brow Bomber Lamination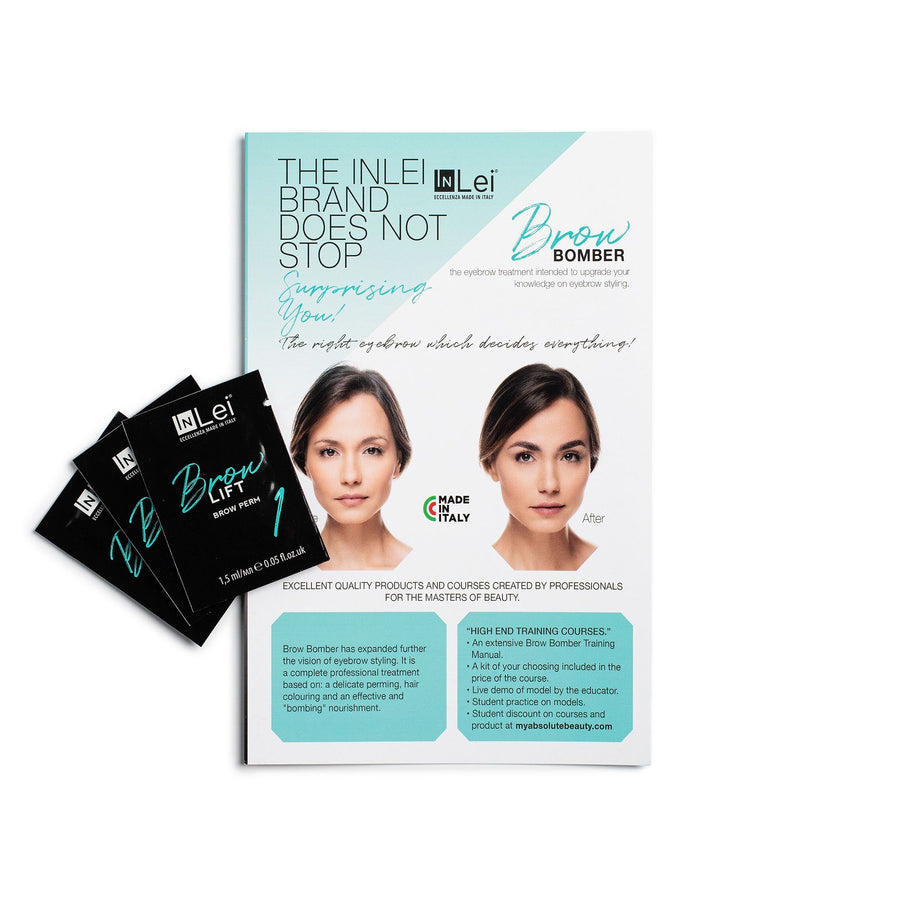 I am in awe
I love it, I definitely will be using them as a vendor for brow laminations
Brow bomber
I absolutely love this product. It's so creamy and rich. It doesn't have that strong perm smell like most solutions. You can get multiple services out of the sample. The results were so amazing!! I placed my order for the full size bottles already.
Also, I received the sample so fast. Thank you!!
Brow Bomber Beautiful
I absolutely love the InLei Brow Bomber products they work perfectly and they were simple to use and the end result is fabulous!!! I've always had thin eyebrows that I could never make look good but after using these products I have thicker beautiful brows!!!
So good
I tried the samples on a friend to see if it would work. The products were easy to use, did not have very offensive odors and seemed to make her brows more manageable and looked less haphazard. It helped make the brows curl in a better pattern than they grew in. Special mention to the lovely "after treatment" product. It was soothing and my friend said it felt amazing. Big score. I really feel this may be a game changer for those with unruly eyebrows. I'm passing along the info to a Cosmetologist friend of mine that specializes in Brows and Lashes. I will heartily endorse the brand.
No Hidden Costs!
Say goodbye to surprise fees at checkout and enjoy the peace of mind that comes with free shipping on all orders over $150.
Advanced Technology
Stay ahead of the curve with our selection of products that use the latest technology to deliver professional-grade results.
Professional Use Only
Join the ranks of top beauty professionals and elevate your game with our exclusive line of professional-use products.