Parisienne Lash Lift vs Lash Lift: Discover the Magic
Explore the benefits of Parisienne Lash Lift and Regular Lash Lift with My Absolute Beauty's superior training and products. Upscale your beauty services and empower your clientele with luxurious lash treatments.
Embrace the Art of Stunning Lashes: Parisienne Lash Lift vs Regular Lash Lift with My Absolute Beauty

In the dynamic world of beauty treatments, the allure of captivating eyes never fades. The right lash treatment can truly transform a client's look, boosting their confidence and ensuring they continue to return for more. As a beauty professional, your task is to offer exceptional services that leave clients feeling on top of the world. In the industry's ever-evolving landscape, staying ahead of trends and innovations is crucial, and here at My Absolute Beauty, we offer you the perfect blend of top-quality products and world-class training, particularly in the realm of lash lift treatments.

Dive into the debate of Parisienne Lash Lift versus Regular Lash Lift and understand why our courses and products make all the difference in providing these services to your clientele.

Parisienne Lash Lift vs Regular Lash Lift: An Overview

A Regular Lash Lift is a semi-permanent treatment that gives natural lashes an illusion of perfectly curled lashes with added definition. It is a great alternative to eyelash extensions, as it requires very little maintenance and has long-lasting results.

Parisienne Lash Lift, on the other hand, is an innovative treatment originating from France. This technique not only lifts and curls but also reshapes the lashes, creating a visually longer, denser, and more voluminous set. It's a step up from the regular lash lift and can revolutionize your beauty business.

Superior Training with My Absolute Beauty

What sets My Absolute Beauty apart is not just our top-of-the-line products but also our comprehensive training programs. Our courses, including the Conversion courses for those who have trained with other products and procedures, are designed to equip beauty professionals with the skills they need to provide their clients with a range of lash & brow treatments.

Our lash lift training provides in-depth knowledge on both Parisienne and Regular Lash Lift treatments. With us, you gain an understanding of the technicalities behind these treatments, the best practices for safe application, and tips for achieving the most stunning results.

Quality Products that Make a Difference

Our commitment to excellence reflects in our product range as well. We proudly offer market-leading brands for beauty professionals, including InLei, purHenna, Everlasting Brows, and Glow & Skin.

For Parisienne Lash Lift, we recommend InLei's range of products. This Italian brand is known for its high-quality formulas that not only ensure stunning lash lift results but also promote lash health and growth. Regular lash lift treatments can be elevated with our selection of products from both InLei and Everlasting Brows, providing exceptional results and superior customer satisfaction.

Embrace the Lash Lift Revolution

Choosing between Parisienne Lash Lift and Regular Lash Lift doesn't have to be an 'either-or' situation. By offering both, you can cater to a wider client base, ensuring they find the perfect lash solution that suits their individual needs.

At My Absolute Beauty, our goal is to help you elevate your beauty career, increase your client base, and generate higher income. With our superior training and range of quality products, you can ensure your clientele get the best lash & brow treatments they deserve.

Become a certified professional with us and let's revolutionize the beauty industry together!

Expand your horizons, elevate your career, and empower your clients to find their ultimate beauty –that's the My Absolute Beauty promise.
Get Ahead with Innovative Treatments

In today's beauty industry, standing out means offering treatments that are a step above the norm. Parisienne Lash Lift is just that. By adding this innovative treatment to your repertoire, you're not only giving your clients a chance to experience a cutting-edge beauty trend but also establishing your salon or spa as a forward-thinking beauty destination.

Additionally, by offering both Parisienne and Regular Lash Lift treatments, you're empowering your clients with choice. Whether they're seeking a subtle enhancement or a dramatic transformation, they can find the perfect solution with your services.

Benefit from Tailored Training Courses

At My Absolute Beauty, we don't believe in one-size-fits-all training. We understand that each beauty professional has unique needs, goals, and previous experiences. That's why we've developed a diverse range of courses, including specific programs for professionals who have trained with other products and want to transition to our leading brands.

Our courses cover everything from the basics of lash lift treatments to advanced techniques and aftercare advice. Plus, with a combination of online learning and hands-on practice, you can gain confidence and expertise at your own pace.

Upgrade Your Services with Quality Products

Our product range is at the heart of what we do. We've sourced the best products from leading brands around the globe, ensuring that you can provide superior lash & brow treatments to your clients.

With InLei's lash lift products, you can offer Parisienne Lash Lift treatments with confidence, knowing that you're using products designed for optimal results and lash health. For regular lash lifts, our selection from Everlasting Brows is perfect for creating beautifully lifted and defined lashes.

Additionally, our offerings don't stop at lash lifts. We also provide products and training for tints, brow lamination, and microblading, allowing you to offer a complete beauty experience.

Experience Growth with My Absolute Beauty

Our mission at My Absolute Beauty is to help you grow. By partnering with us, you're not just getting access to high-quality products and training - you're also joining a community of like-minded professionals who are passionate about elevating the beauty industry.

Whether you're just starting in the beauty industry or looking to take your existing business to the next level, My Absolute Beauty is here to guide you every step of the way.

Start your journey with us today and watch as your business transforms, your client base expands, and your income soars. With our comprehensive training, high-quality products, and unwavering support, success is not just a dream - it's an achievable reality. Welcome to your absolute beauty, welcome to the My Absolute Beauty family!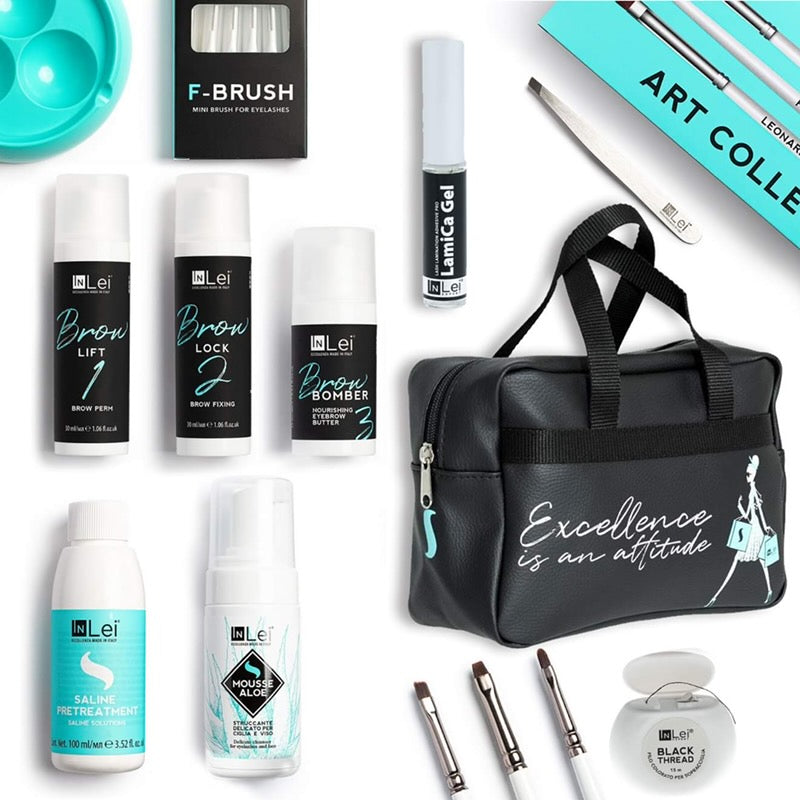 InLei® | Brow Bomber Lamination | Master Kit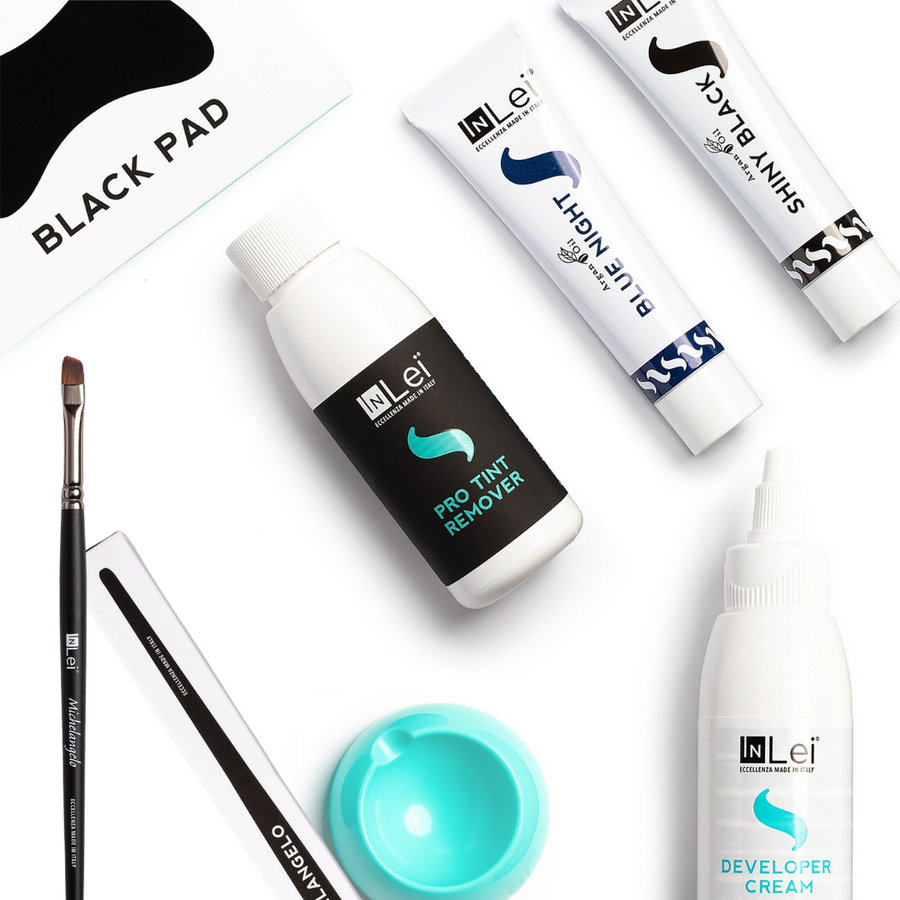 InLei® Lash Tint Kit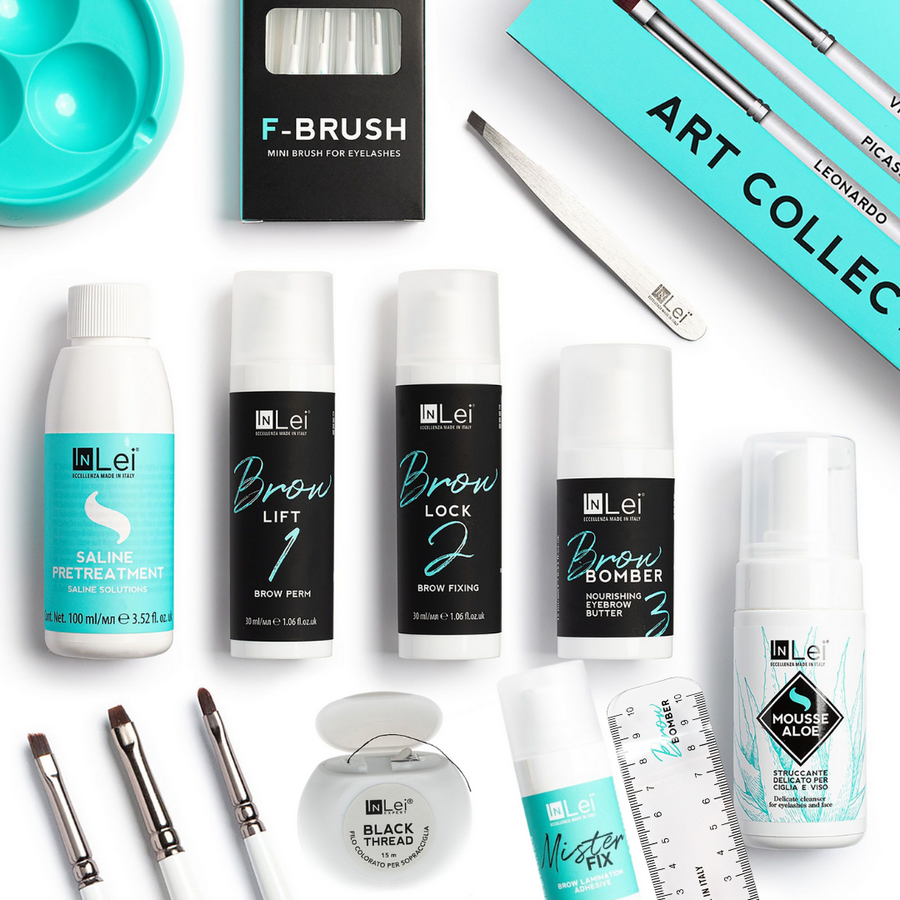 InLei® | Brow Bomber Lamination | Premium Kit
Limited time offer - hurry before the deal expires!
No Hidden Costs!
Say goodbye to surprise fees at checkout and enjoy the peace of mind that comes with free shipping on all orders over $150.
Advanced Technology
Stay ahead of the curve with our selection of products that use the latest technology to deliver professional-grade results.
Professional Use Only
Join the ranks of top beauty professionals and elevate your game with our exclusive line of professional-use products.