Microbladed Eyebrows Before and After
Elevate your beauty business with our world-class microbladed training and premium products. Invest in top brands like InLei, purHenna, Everlasting Brows, and Glow & Skin, to offer outstanding services to your clients and multiply your earnings with My Absolute Beauty.
Unleash the full potential of your beauty business with My Absolute Beauty, your go-to hub for top-tier lash and brow treatments. We are proud to offer the industry's leading products and an extensive range of courses tailored for beauty professionals seeking to expand their skill set, improve their services, and ultimately grow their revenue.

We focus on the ever-evolving world of eyebrows, specifically microblading, a procedure that has revolutionized the beauty industry. Microblading, an advanced semi-permanent technique of hyper-realistic eyebrow drawing, allows beauty professionals to create stunning, naturally looking eyebrows tailored to each client's unique facial features and preferences.

Understanding the profound transformation and the exceptional benefits that microbladed eyebrows bring, we've curated a fine selection of products from top brands, such as InLei, purHenna, Everlasting Brows, and Glow & Skin. These are exclusively available for beauty professionals eager to elevate their practice and offer unparalleled eyebrow services to their clients.

Exhibit your craft's excellence by offering microbladed eyebrows, where the before and after results are truly remarkable. Clients appreciate the transformation, the convenience, and the confidence boost they gain from beautifully crafted, long-lasting eyebrows. This service enhancement can significantly augment your clientele base, improve client retention, and increase your income.

Now let's delve into the superior products that make this transformation possible.

InLei is a trailblazing brand offering premium quality lash lift and brow lamination products that deliver exceptional results. Their formulas are specifically designed to strengthen and nourish the lashes and brows while providing long-lasting lift and definition.

Next, we have purHenna, a game-changer in the world of brow tinting. This natural, vegan-friendly product line is perfect for professionals aiming to offer their clients a wide range of customized brow colors that are long-lasting and safe on the skin.

Our third brand, Everlasting Brows, is renowned for their superior microblading products. With their high-quality microblading tools, pigments, and training resources, they pave the way for artists to create perfectly sculpted, natural-looking eyebrows that last.

Finally, Glow & Skin offers an array of skincare products designed to enhance and maintain the results of your lash and brow treatments. A happy client is a returning client, and Glow & Skin ensures their satisfaction by extending the longevity of your professional treatments.

As the saying goes, "Knowledge is power," and we at My Absolute Beauty wholeheartedly agree. That's why we offer a wide range of comprehensive training courses designed for beauty professionals. Whether you are a seasoned beauty expert seeking to master a new service or a newcomer to the industry, our courses cater to your needs. Our courses include microblading, lash lifting, tinting, brow lamination, and much more.

Additionally, we offer conversion courses for professionals trained in other products and procedures. These courses are designed to make the transition seamless and efficient, allowing you to incorporate our top-notch products into your repertoire seamlessly.

Join us at My Absolute Beauty and become a certified professional. Better yet, become a trainer and take part in shaping the future of the beauty industry. By sharing your knowledge and expertise, you not only elevate your professional status but also contribute to setting high standards across the industry.

With My Absolute Beauty, you gain access to market-leading lash and brow products and high-quality training. We exist to empower beauty professionals with the right tools and knowledge, enabling them to stand out in the competitive beauty landscape.

Investing in our products and training offers a multitude of benefits that go beyond professional development. It is an investment in your business's growth. By offering microblading services, you differentiate yourself in the market, attracting a broader clientele base who value premium eyebrow services. As your service offerings increase, so do your revenue streams.

Our training equips you with all the necessary skills and techniques to perform microblading services with precision and confidence. You learn from industry experts who have years of experience and are well-versed in the latest trends and techniques. Upon completion of our courses, you will gain a comprehensive understanding of the microblading process, from initial consultation to aftercare, ensuring your clients receive a holistic and high-quality beauty experience.

Another significant benefit of our training is that it keeps you updated with industry regulations and safety standards. Microblading is a delicate procedure that demands meticulous care and a deep understanding of safety protocols. Our courses cover these critical areas, guaranteeing that your services are not only top-tier but also adhere to the highest safety standards.

Moreover, by offering microblading and other eyebrow treatments, you give your clients the gift of convenience. No more time-consuming daily eyebrow drawing. With microbladed eyebrows, your clients can wake up with perfectly shaped brows every day, saving precious time and effort. This convenience is an attractive selling point that can significantly boost client satisfaction and retention.

Let's not forget about the impressive before and after transformation that microblading offers. This dramatic change is one of the key selling points of the procedure. By showcasing before and after images on your business website or social media channels, potential clients can see the transformative results for themselves, making them more likely to book an appointment. This visual marketing strategy not only helps attract new clients but also establishes your expertise and credibility in the field.

Now, let's talk about our brands. With our comprehensive range of products from InLei, purHenna, Everlasting Brows, and Glow & Skin, you can ensure that every client walks out of your salon satisfied and confident. These top-notch brands deliver excellent results that last, ensuring that your clients keep coming back.

In conclusion, My Absolute Beauty is your partner in professional growth and business success. With our wide range of superior products and comprehensive training, we equip beauty professionals with the tools, skills, and knowledge to excel in their field and take their businesses to new heights. We are committed to empowering beauty professionals, driving industry standards, and promoting the transformative power of microblading. Join us today, and let's shape the future of the beauty industry together.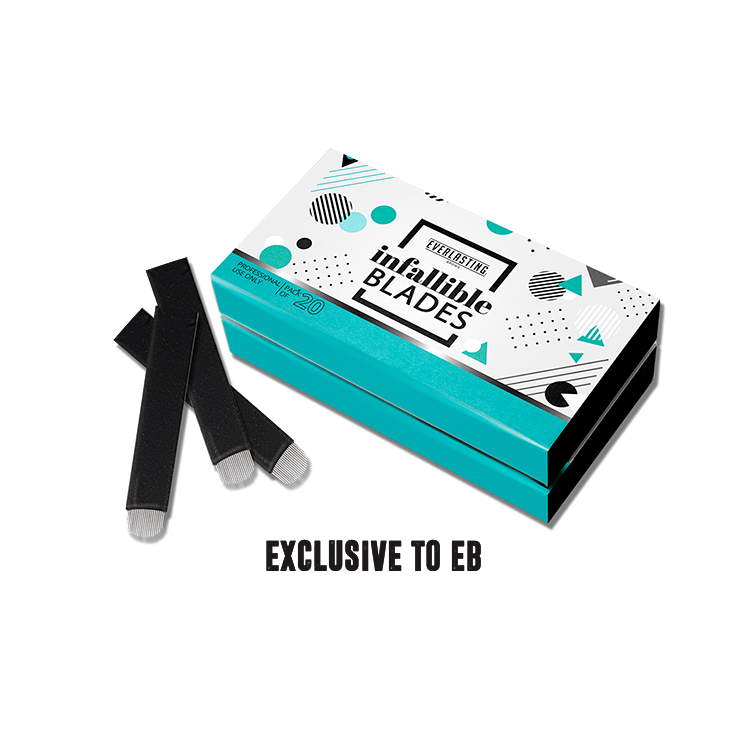 Everlasting Brows | Nano Blades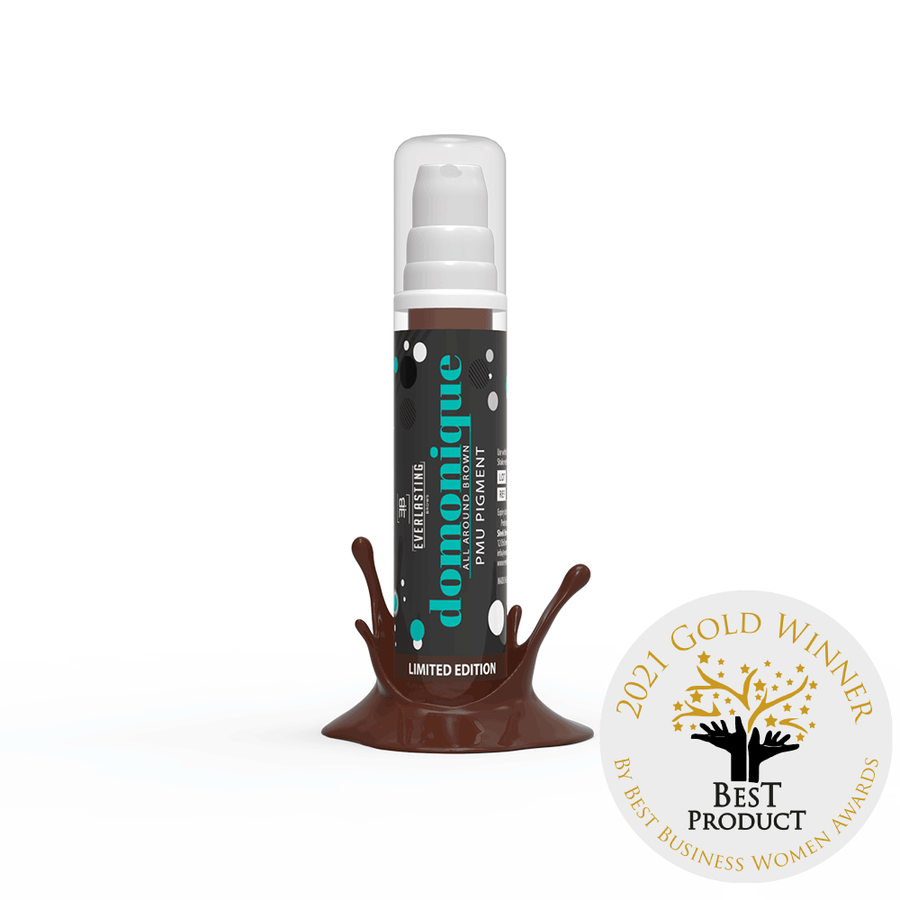 EB | DOMONIQUE PMU/Microblading Pigment Pump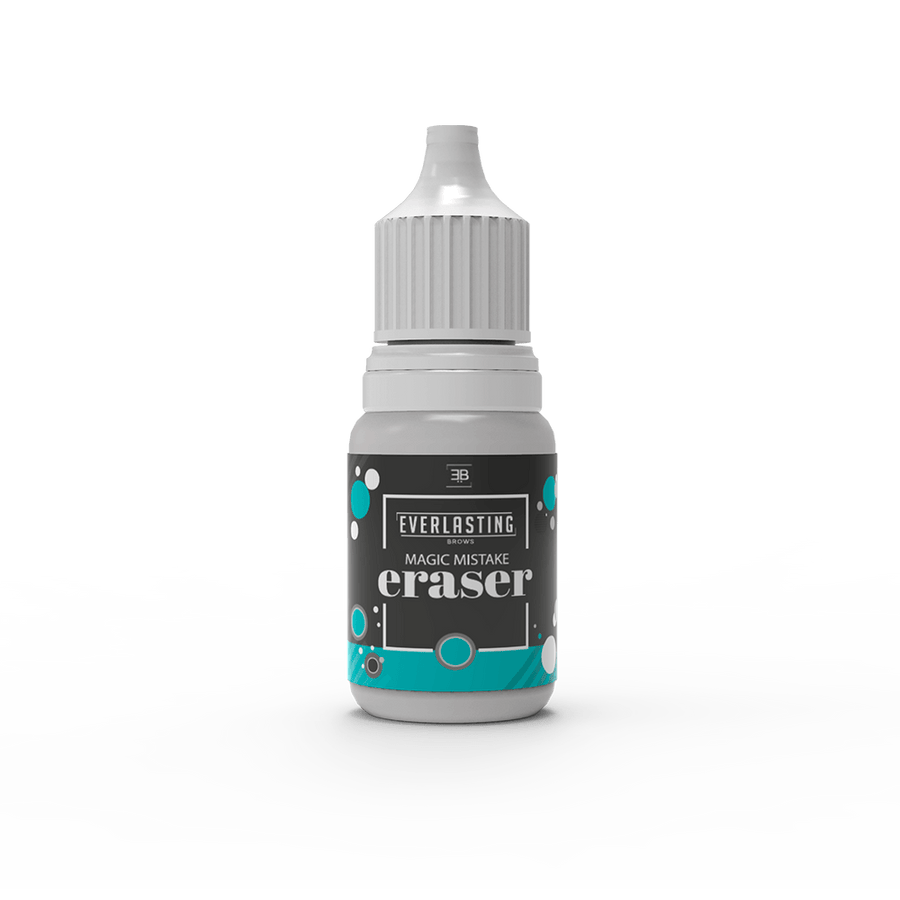 Everlasting Brows® | Magic Mistake Eraser
Limited time offer - hurry before the deal expires!
No Hidden Costs!
Say goodbye to surprise fees at checkout and enjoy the peace of mind that comes with free shipping on all orders over $150.
Advanced Technology
Stay ahead of the curve with our selection of products that use the latest technology to deliver professional-grade results.
Professional Use Only
Join the ranks of top beauty professionals and elevate your game with our exclusive line of professional-use products.