Lash Lift Pros and Cons
Natural and Long-lasting: Lash lifts work with the client's natural lashes, eliminating the need for lash extensions or mascara. The results are long-lasting, usually between six to eight weeks, depending on the client's lash cycle.
The beauty industry has experienced a dynamic shift in recent years, with an increasing focus on more specific beauty treatments such as lash lift, brow lamination, tints, and microblading. These advancements have opened up vast opportunities for beauty professionals to expand their service range and increase their earnings substantially. Here at My Absolute Beauty, we are passionately dedicated to supporting beauty professionals in their journey to providing world-class services and helping them transform their passion into a thriving, rewarding business.

As the authorized distributor of leading professional brands like InLei, purHenna, Everlasting Brows, and Glow & Skin, we offer high-quality products for lash lift, tints, brow lamination, and microblading. We believe in the power of effective education and therefore, offer a variety of courses designed to train beauty professionals, even those who have been previously trained in other products and procedures. Let's delve deeper into one of our key offerings: the Lash Lift.

Lash Lift: Revolutionizing Beauty Treatments

A lash lift is a semi-permanent treatment that curls the natural lashes upward, creating an illusion of length and volume that lasts for weeks. The procedure is safe, relatively quick, and offers dramatic results. While lash lifts offer immense benefits, it's essential to understand the pros and cons to provide the best service to your clients.

The Pros of Lash Lift

Natural and Long-lasting: Lash lifts work with the client's natural lashes, eliminating the need for lash extensions or mascara. The results are long-lasting, usually between six to eight weeks, depending on the client's lash cycle.
Customizable and Safe: The procedure can be tailored to suit the client's preferences, whether they want a subtle lift or a high curl. It is also safe, with minimal risk of damage to the natural lashes when done by a trained professional.
Profitable Service: With the rising popularity of lash lifts, adding this service can significantly increase your income as a beauty professional.

The Cons of Lash Lift

Requires Professional Training: Lash lifts require precision and expertise. Improper technique can lead to subpar results or even damage to the client's natural lashes. This is where professional training comes into play.
Regular Maintenance: Though lash lifts last for weeks, regular maintenance is necessary to keep the lashes looking their best.
Embrace the Benefits of Professional Training with My Absolute Beauty

Professional training mitigates the cons of lash lifts, enabling you to provide exceptional results consistently. At My Absolute Beauty, we offer intensive training that covers everything you need to know about lash lifts - from understanding the anatomy of the eye and lashes, to mastering the lifting process, and learning about aftercare.

Our trainers are industry veterans with vast experience, ensuring you receive top-tier education. We also provide conversion courses for beauty professionals who have trained in other procedures and wish to broaden their skill set.

Quality Products for Unparalleled Results

At My Absolute Beauty, we understand that premium results require top-notch products. We offer a wide range of products from InLei - the only brand in the world that has clinically proven the effectiveness of its products, promising fuller, thicker, and healthier lashes.

By using our market-leading lash lift products, you can assure your clients of superior results that are safe and long-lasting. As a professional, you can enjoy higher earnings while making your clients feel beautiful and confident Stand Out with Additional Brow and Lash Services

In addition to lash lifts, we provide the products and training for other high-demand beauty services, including tints, brow lamination, and microblading.

Tints: This is a fantastic complementary service to lash lifts, providing extra definition and enhancing the lift's dramatic effect. We offer the training and top-tier products from InLei for lash and brow tinting, enabling you to deliver impressive, long-lasting results.
Brow Lamination: This trending procedure offers fuller, perfectly shaped brows that last for weeks. With our professional training and products from leading brands, you can master this service and offer your clients the 'Instagram brows' they desire.
Microblading: This semi-permanent procedure creates natural-looking brows, ideal for clients with sparse brows or those who desire a defined yet natural brow shape. We offer in-depth microblading training and high-quality products from Everlasting Brows, equipping you with the skills and tools to offer top-tier microblading services.
Join the My Absolute Beauty Family and Become a Certified Professional

As the beauty industry continues to evolve, staying ahead of the curve is crucial for success. With My Absolute Beauty, you get access to the latest beauty treatment training and industry-leading products that set you apart from the competition. Our goal is to help you grow your business, expand your clientele, and boost your income by offering trending, highly-demanded services.

Join our family today and elevate your professional journey. Experience the power of high-quality education, outstanding products, and a supportive community aimed at helping you succeed. Become a certified beauty professional with My Absolute Beauty – your partner in excellence.

Want to take it a step further? Become a Trainer with Us

If you're an experienced beauty professional looking for the next step, consider becoming a trainer with My Absolute Beauty. Empower others with your knowledge and expertise while broadening your professional scope and income potential. Our extensive Trainer Program equips you with all the tools you need to become a successful trainer, from teaching methodologies to marketing and support.

Closing Thoughts

At My Absolute Beauty, we believe in the power of top-tier education, superior products, and a supportive community. We aim to empower beauty professionals with the skills, products, and confidence they need to provide exceptional services, delight their clients, and grow their businesses.

Embrace the journey of professional growth with us. With My Absolute Beauty by your side, there's no limit to what you can achieve in the exciting world of beauty treatments. Discover, learn, grow, and succeed with My Absolute Beauty – your absolute partner in beauty excellence.
Did you know ...
The development of semi-permanent lash lifts was logically inspired by adapting the process of perming the hair on our heads. German inventor and hair extraordinaire Karl Nessler is responsible for the revolutionary invention of the perm.
InLei® | Lash Lift & Filler | Combo Pack 4
$130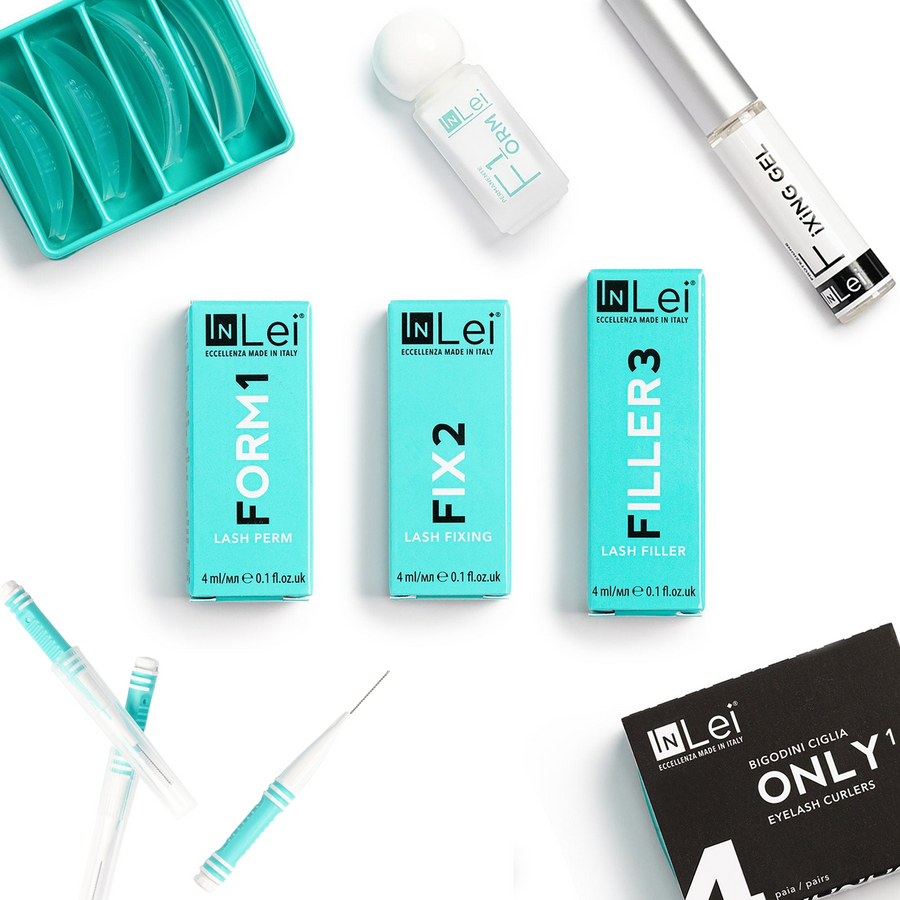 InLei® | Lash Filler | Mini Kit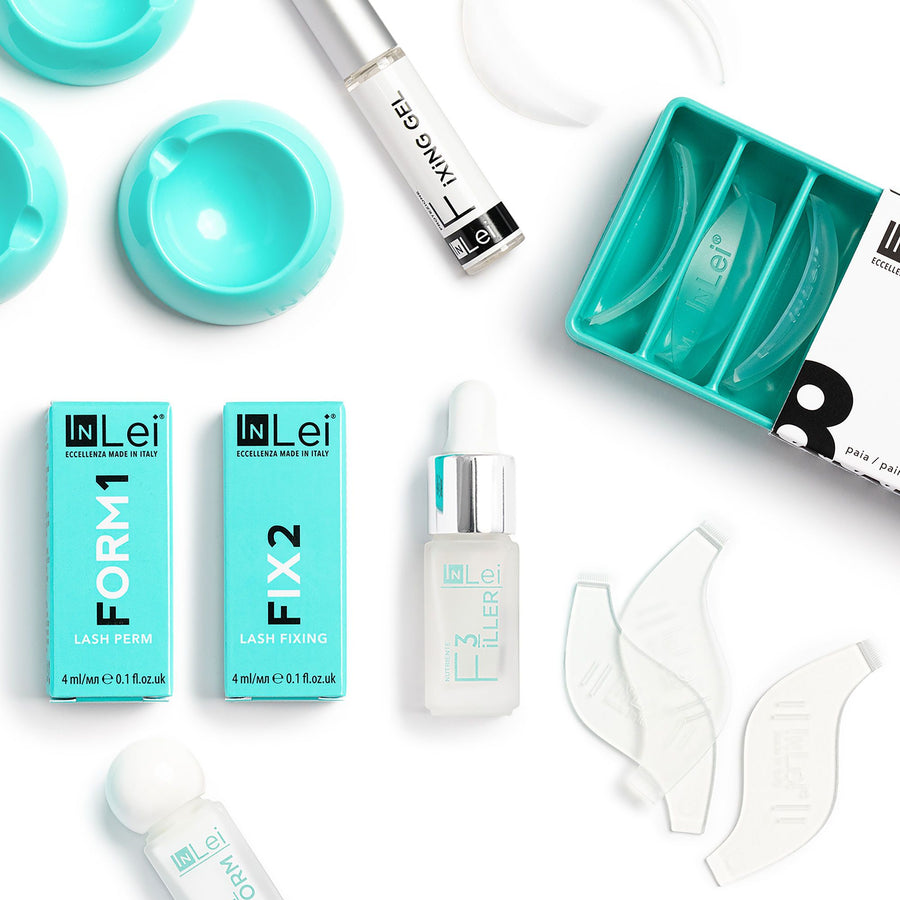 InLei® | Lash Filler | Combo Pack 1
$145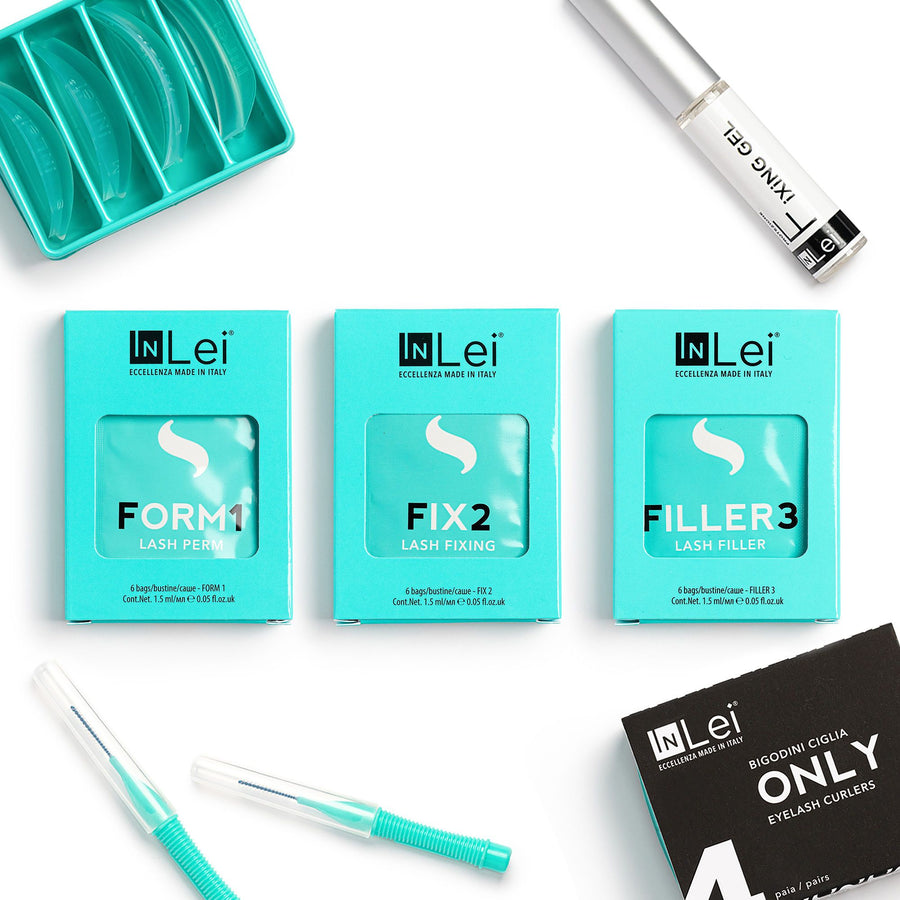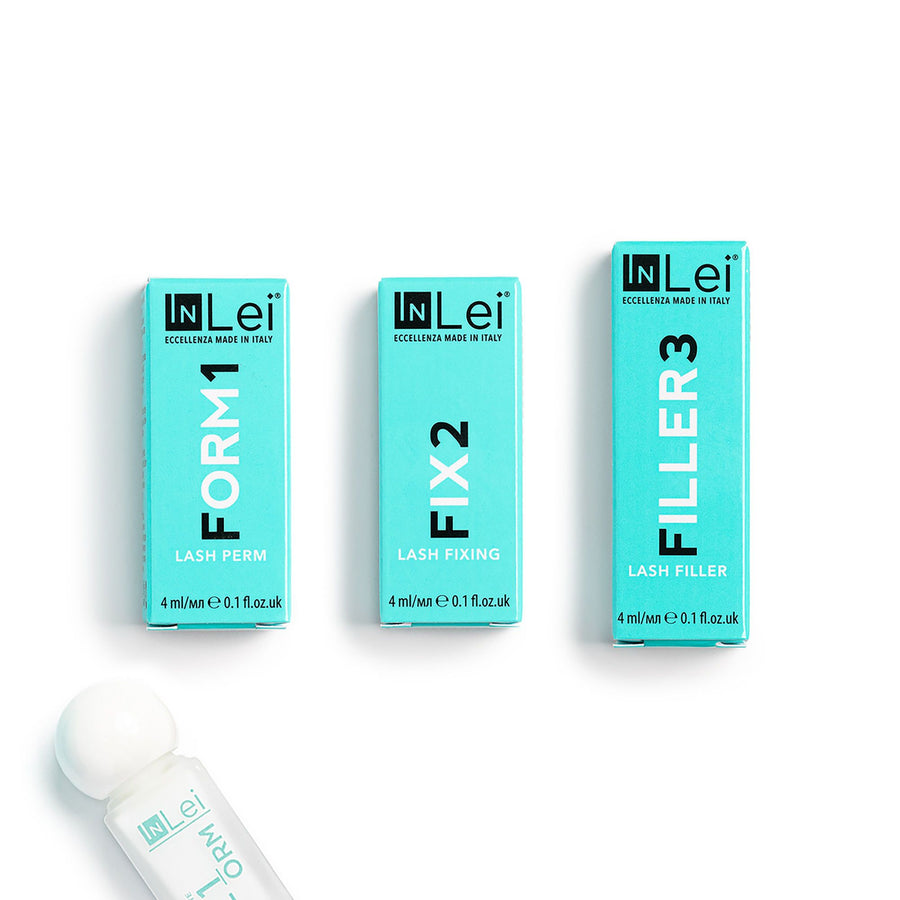 InLei® | Lash Filler | 4ml Bottles
Limited time offer - hurry before the deal expires!
Looking for the perfect lash lift solution? Inlei® has you covered with our professional Lash Filler Treatment Bottles! These bottles are made in Italy and contain everything you need to get the perfect eyelash lift every time.
LEARN MORE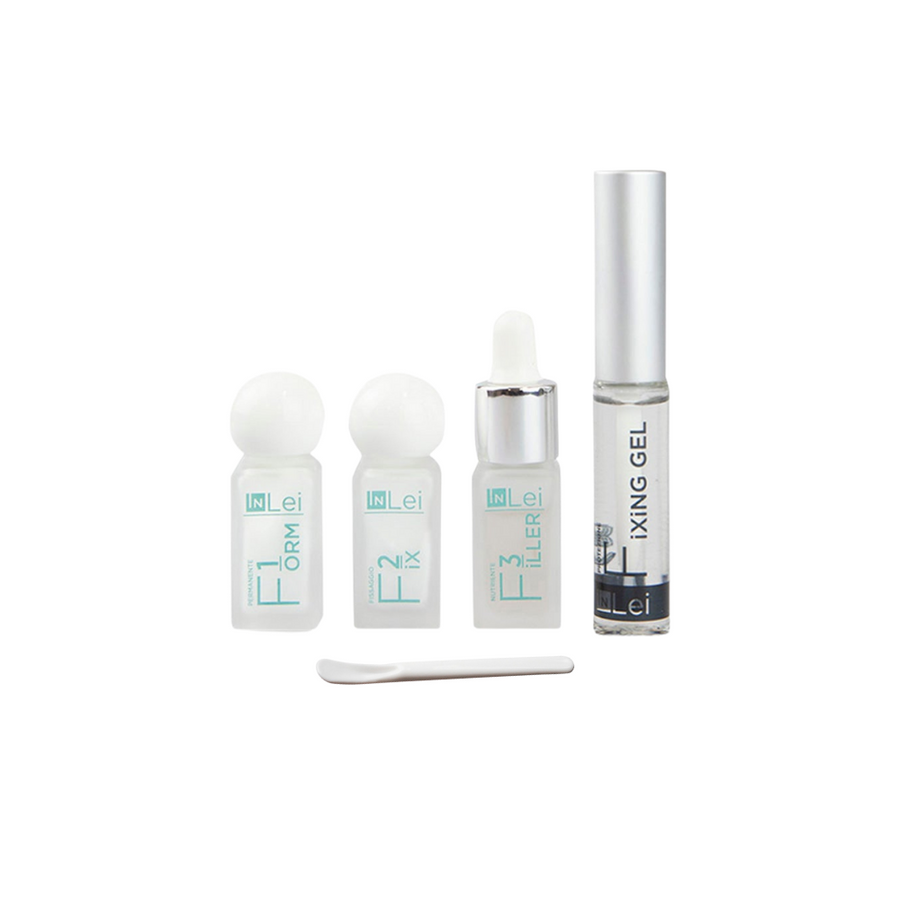 InLei® | Grab & Go | Lash Filler
Everything you need to refill your lash filler products. All three steps are included in one simple-to-use kit. InLei® grab & go is just that. a complete kit to get you back to your chair without the headache of what products to buy.
LEARN MORE
No Hidden Costs!
Say goodbye to surprise fees at checkout and enjoy the peace of mind that comes with free shipping on all orders over $150.
Advanced Technology
Stay ahead of the curve with our selection of products that use the latest technology to deliver professional-grade results.
Professional Use Only
Join the ranks of top beauty professionals and elevate your game with our exclusive line of professional-use products.