How long does lash tint last?
At My Absolute Beauty, our commitment is to offer superior quality products that not only meet but exceed professional beauty standards. When it comes to lash tint, our products from industry-leading brands like InLei, purHenna, and Everlasting Brows are meticulously designed for longevity and vibrancy.
Boost Your Beauty Business: How Long Does Lash Tint Last with My Absolute Beauty's Premier Products and Training
In today's fast-paced world, women constantly seek ways to simplify their beauty routines while still maintaining an impeccable, expressive look. A great solution for achieving this effortless glamour is lash tinting, a subtle enhancement that dramatically accentuates the eyes without the daily hassle of mascara. But how long does lash tint last? That's where My Absolute Beauty comes in.

Exceptional Longevity of Our Lash Tints
At My Absolute Beauty, our commitment is to offer superior quality products that not only meet but exceed professional beauty standards. When it comes to lash tint, our products from industry-leading brands like InLei, purHenna, and Everlasting Brows are meticulously designed for longevity and vibrancy.

How long does lash tint last when using our products? The answer is surprisingly impressive. With proper application and care, our lash tints last up to six weeks. This outstanding duration means your clients can enjoy beautifully tinted lashes between their regular beauty appointments, thereby ensuring they always look their best.

The Power of Professional Training
Superior products deserve superior application techniques. We don't just provide lash tint and lash lift products; we provide comprehensive training for beauty professionals looking to enhance their skills and elevate their services. Whether you are a beginner seeking to explore lash tinting or an experienced professional looking for a refresher course, our training programs cater to all levels.

Our training includes everything from fundamental techniques to mastering complex procedures, ensuring that you can provide the best service to your clients. We also offer conversion courses for professionals previously trained in other products and procedures, empowering you to switch to our leading brands seamlessly and confidently.

Enhance Your Service Offering with Our Wide Range of Products
Besides lash tint, My Absolute Beauty also offers a broad range of lash and brow treatments. Our selection includes the best products for lash lifting, brow lamination, and microblading from InLei, purHenna, Everlasting Brows, and Glow & Skin.

With these top-tier brands at your disposal, you can provide a comprehensive suite of services to your clients. The result? Happier clients, more bookings, and an enhanced reputation for your beauty business.

The Benefits of My Absolute Beauty's Products and Training
Using My Absolute Beauty's lash tint products and participating in our professional training courses come with an array of benefits:

Improved Client Satisfaction
Our high-quality products yield longer-lasting results, which means your clients get to enjoy their beautifully tinted lashes for longer. This results in higher client satisfaction and increased client loyalty.

Enhanced Skills and Knowledge
Our expert-led training courses equip beauty professionals with the latest techniques and industry insights, allowing you to stay ahead of the curve and deliver superior services.

Increased Revenue
With enhanced skills, superior products, and a wider range of services, you can attract more clients and potentially increase your prices due to the improved value you provide.

Greater Business Growth
Happy clients are more likely to refer others to your business, leading to increased bookings, more revenue, and overall business growth.

Ready to Level Up Your Beauty Business?
At My Absolute Beauty, we're more than just a supplier; we're your partner in business growth. Our mission is to equip beauty professionals with the highest quality products and the most comprehensive training, paving the way for your success in the booming beauty industry.

If you're ready to expand your service offerings, boost client satisfaction, and drive your beauty business's growth, then it's time to join the My Absolute Beauty family. Let's take a closer look at how our premier products and top-tier training can make a difference in your business.

Our Top-Tier Brands
InLei:
InLei is one of the world's leading brands for lash and brow treatments. With an uncompromising commitment to quality, InLei products deliver consistently excellent results. Their lash tints offer rich, vibrant colors that last for weeks, making them a favorite choice among beauty professionals.

purHenna:
purHenna's pure and natural henna products offer a stunning alternative for clients who prefer organic treatments. The brand's range of henna brow products delivers a flawless, semi-permanent tint for beautiful, well-defined brows.

Everlasting Brows:
Specializing in microblading, Everlasting Brows provides everything you need for the perfect brow treatment. Their range of top-quality pigments, tools, and aftercare products ensures that your clients will walk away with brows that look natural and refined.

Glow & Skin:
Glow & Skin offers a range of advanced skincare products, perfect for complementing your lash and brow treatments. By offering Glow & Skin treatments, you can provide a comprehensive beauty experience that leaves your clients looking and feeling their best.

Our Comprehensive Training Courses
Our training courses are led by experienced professionals who understand the latest trends and techniques in the beauty industry. These courses are designed to equip you with the skills and knowledge you need to excel in your profession.

From the fundamentals of lash tinting and lifting to advanced microblading techniques, our training courses cover a wide range of topics. We also offer conversion courses for those who have previously trained with other brands or products. These courses allow you to seamlessly transition to our top-tier brands and further broaden your service offerings.

Become a Certified Professional or Trainer with My Absolute Beauty
If you're looking to take your career in beauty to the next level, why not become a certified professional or trainer with My Absolute Beauty? Our certification programs provide you with a mark of quality that potential clients recognize and trust. As a certified professional, you'll have the confidence and credibility to attract more clients and grow your business.

Moreover, becoming a certified trainer allows you to pass on your skills and knowledge to the next generation of beauty professionals. By doing so, you're not only contributing to the growth of the industry but also creating an additional revenue stream for your business.

The Future of Your Beauty Business Starts Here
With My Absolute Beauty, you're not just investing in premium products and professional training—you're investing in the future of your business. We are committed to helping you grow, succeed, and set new standards of excellence in the beauty industry.

Take the first step towards a more prosperous future today. Explore our wide range of products, sign up for our comprehensive training courses, and discover how My Absolute Beauty can empower you to achieve your business goals. Together, we can redefine beauty and elevate the standards of the industry. Embrace the journey to absolute beauty with My Absolute Beauty.
Did you know ...
Humans have dyed their lashes for hundreds of years. The ancient Egyptians famously used kohl around their eyes, brows, and eyelashes for a dramatic effect. Medieval Europeans and South Asians also mixed oil with black powder to create eye makeup.
InLei® | Lash & Brow Tint | Shiny Black
$15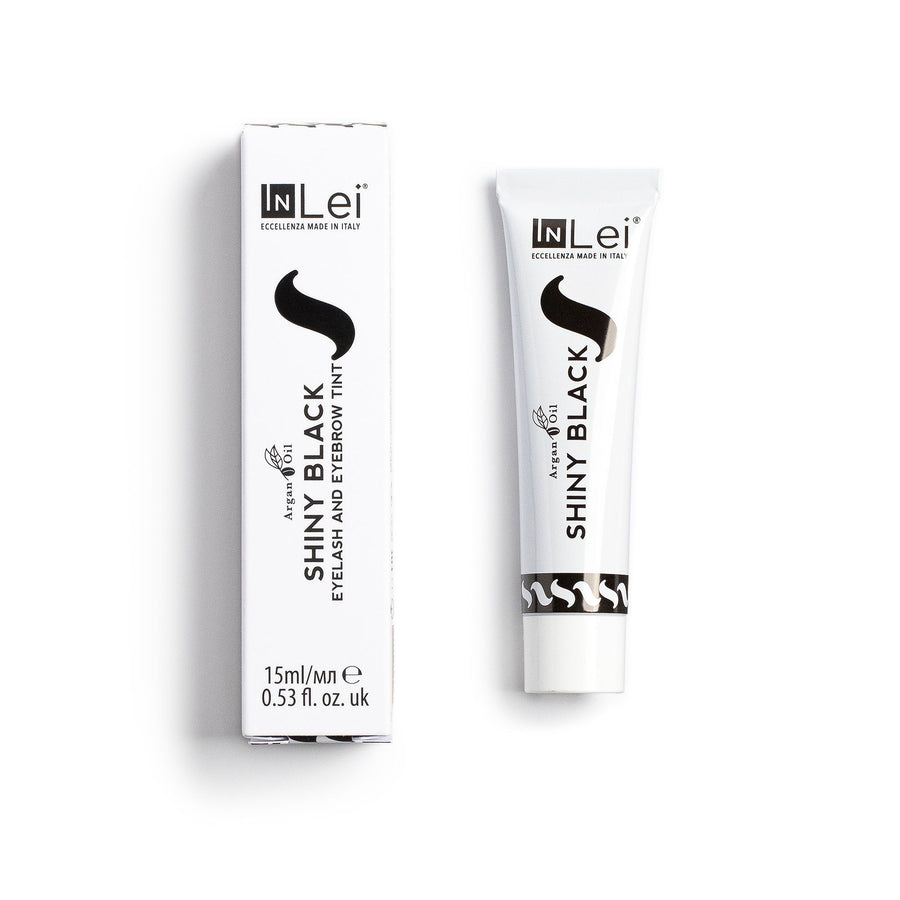 InLei® | Lash & Brow Tint | SILVER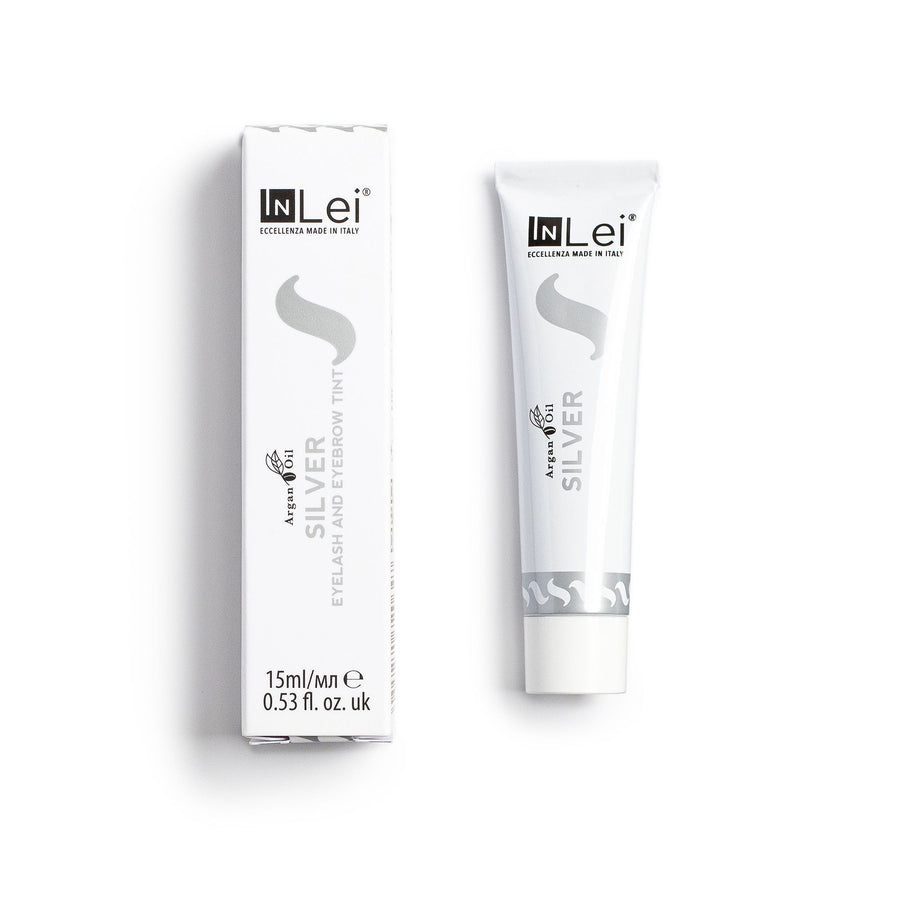 InLei® | Lash & Brow Tint | Blue Night
$15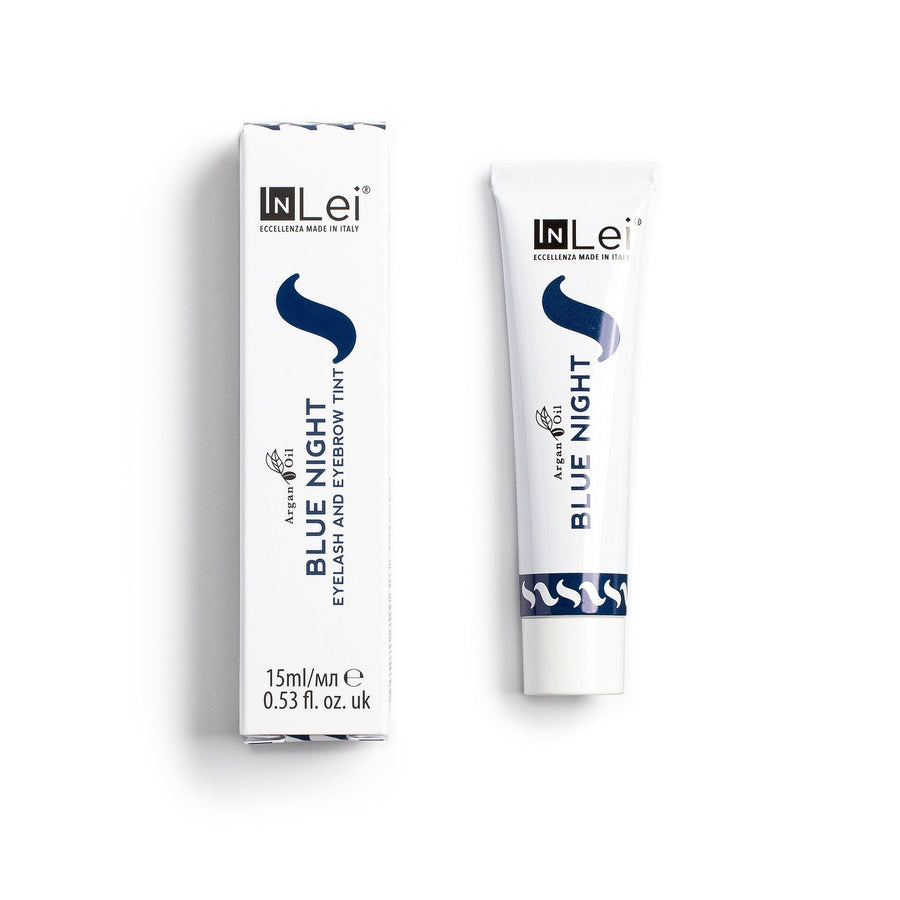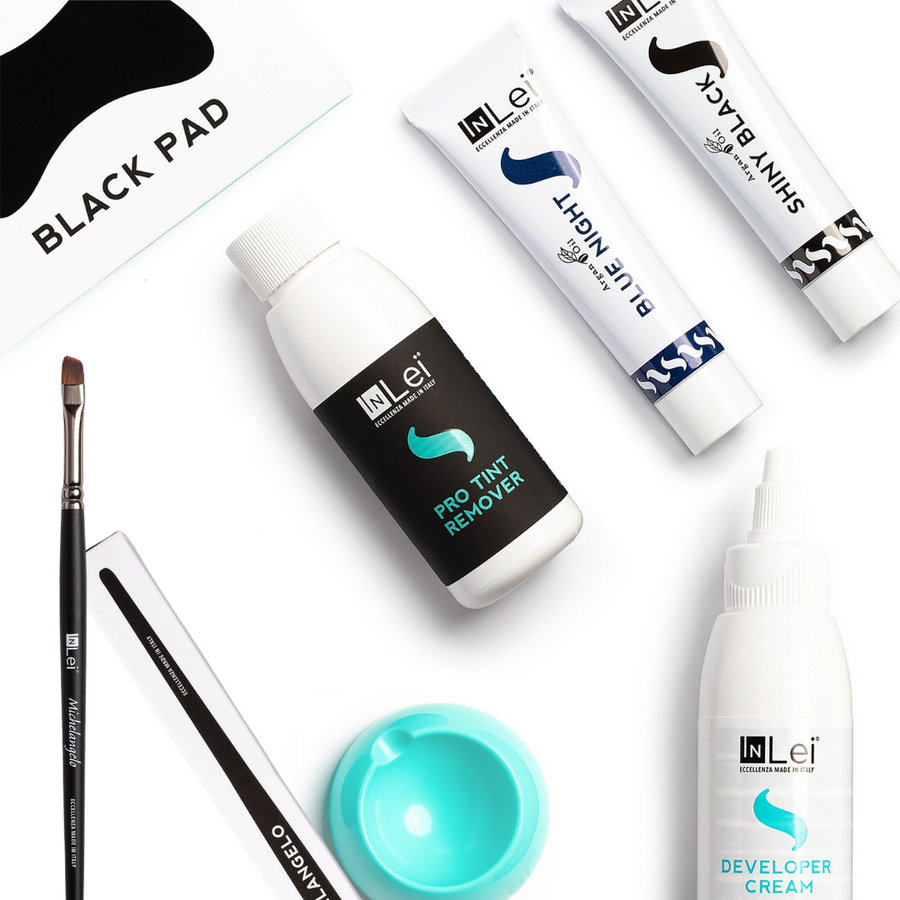 InLei® Lash Tint Kit
Limited time offer - hurry before the deal expires!
Complete pack for creating the depth with tinting that lashes want!
LEARN MORE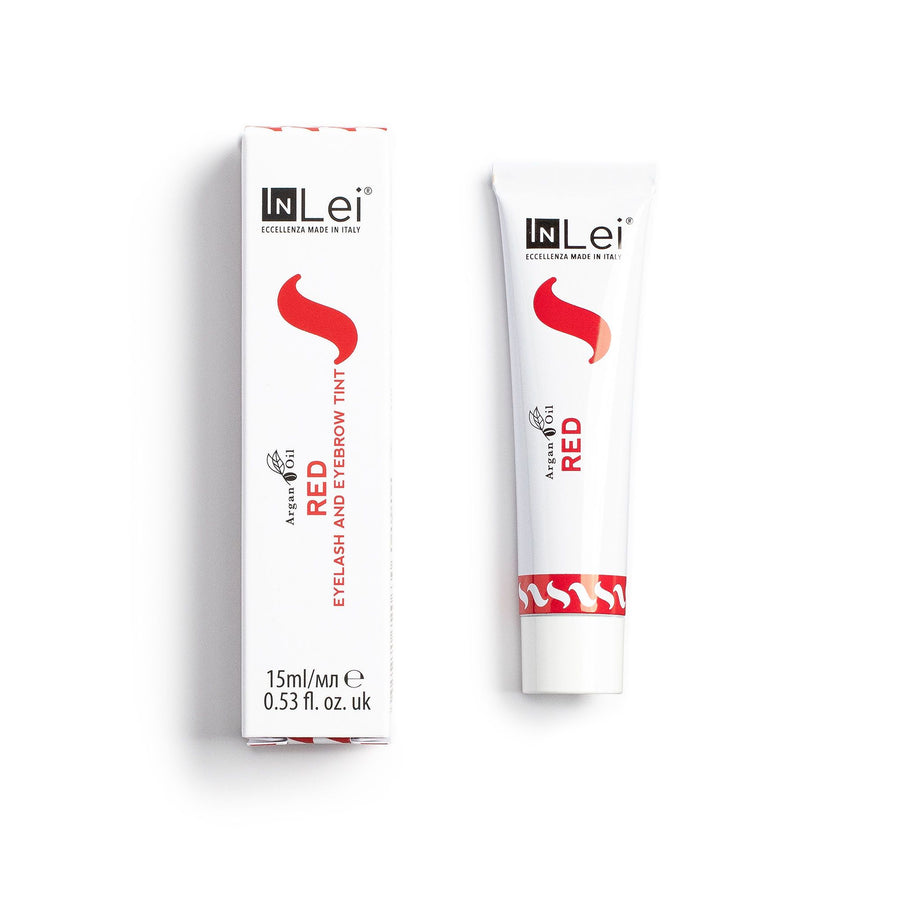 InLei® | Lash & Brow Tint | RED
Our RED lash and brow tint is a must-have for any professional looking to add a touch of natural, fiery red to their clients' lashes and brows.
LEARN MORE
No Hidden Costs!
Say goodbye to surprise fees at checkout and enjoy the peace of mind that comes with free shipping on all orders over $150.
Advanced Technology
Stay ahead of the curve with our selection of products that use the latest technology to deliver professional-grade results.
Professional Use Only
Join the ranks of top beauty professionals and elevate your game with our exclusive line of professional-use products.