Henna Eyebrow Course
But why should you consider adding henna eyebrow treatments to your list of services? Simply put, henna is a revolutionary beauty trend that's sweeping the industry.
In the ever-evolving world of beauty, it's crucial for professionals to stay ahead of the curve, continually adding new treatments to their repertoire, and providing their clients with exceptional services. At My Absolute Beauty, we understand this reality. We have specifically designed our comprehensive Henna Eyebrow Courses and cultivated a range of premium products to ensure you are equipped with everything needed to grow your beauty business.

As a beauty professional, expanding your skills and services can not only enhance the experience you offer your clients but also create a significant increase in your business's income. Our Henna Eyebrow Courses are designed with this in mind. They give you the tools, techniques, and knowledge necessary to add this lucrative service to your beauty business, paving the way for you to offer more and earn more.

But why should you consider adding henna eyebrow treatments to your list of services? Simply put, henna is a revolutionary beauty trend that's sweeping the industry. It provides a natural, yet stunning alternative to traditional eyebrow tinting. As a plant-based product, henna is a fantastic option for clients with sensitive skin or those who prefer more organic beauty solutions. Not only does it offer an intense, rich color that can be tailored to the individual, but its long-lasting results mean your clients can enjoy beautifully defined brows for weeks on end.

But why choose My Absolute Beauty for your henna eyebrow course training? Our team of highly experienced beauty professionals understands that your success is our success. That's why we've carefully designed our henna eyebrow course to be in-depth, practical, and easily digestible. We want to ensure that every beauty professional that trains with us feels confident in delivering outstanding results to their clients.

Beyond our industry-leading training courses, we also offer an extensive range of premium products exclusively designed for beauty professionals. We have curated a variety of top-tier brands, including InLei, purHenna, Everlasting Brows, and Glow & Skin. These brands are all synonymous with quality, delivering excellent results that will surely impress your clients.

Whether you're looking to delve into the world of Lash Lift, Tints, Brow Lamination, or Microblading, our products are designed to cater to every aspect of your beauty business. We are your one-stop-shop for all things beauty, making it easier for you to focus on what you do best – delivering an exceptional beauty experience to your clients.

We also understand that every beauty professional's journey is different, and you may have already received training in other products and procedures. That's why we offer Conversion Courses designed to bridge the gap between your existing knowledge and our advanced techniques and products. These courses aim to build on your current skills, providing a seamless transition to using our range of industry-leading products.

Becoming a certified professional with My Absolute Beauty is more than just training – it's about becoming part of a community that values quality, excellence, and customer satisfaction. If you're passionate about empowering other beauty professionals, you can even become a trainer with us. We offer robust training and support to help you teach others the beauty treatments that you've mastered.

Take the next step in your beauty career with our Henna Eyebrow Courses and premium products. Increase your income, grow your client base, and deliver an unmatched beauty experience with My Absolute Beauty. We're here to help you flourish in your beauty business. Are you ready to transform your professional journey with us? Get in touch today and let us help you make the world a little more beautiful, one treatment at a time.
Did you know ...
The origin and history of henna isn't well-recorded but there is evidence showing the plant being used during Babylonian time (roughly between 1894-539 BCE).
purHENNA | Brow Mapping
$30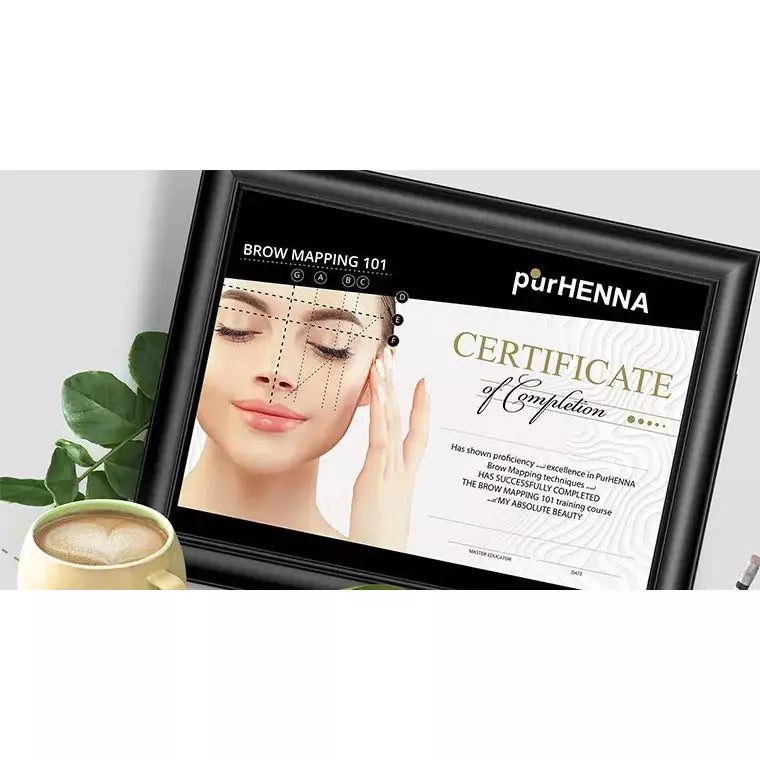 MAB | purHENNA® | brow henna 101 | online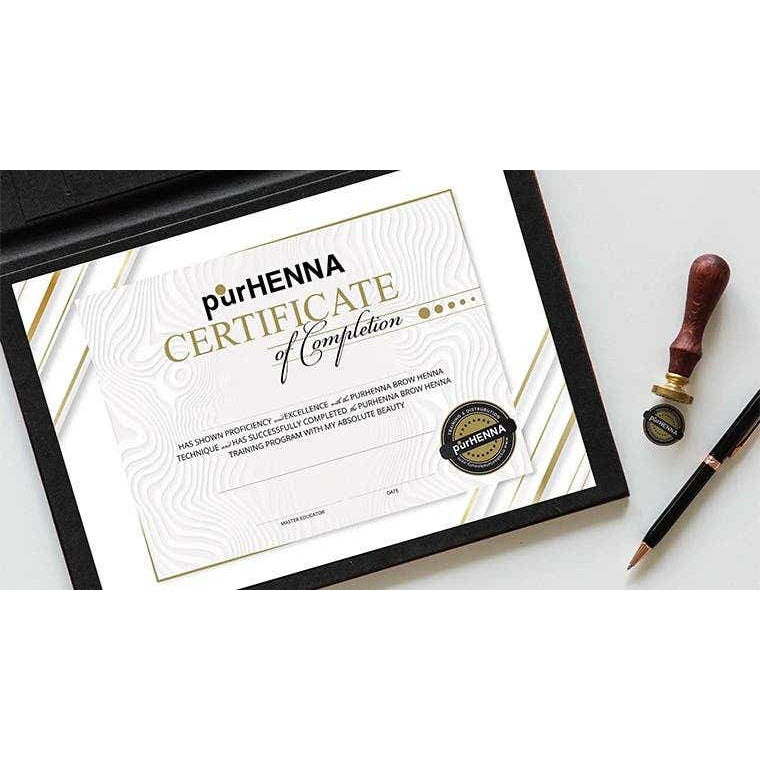 purHENNA® | brow henna | online course
$79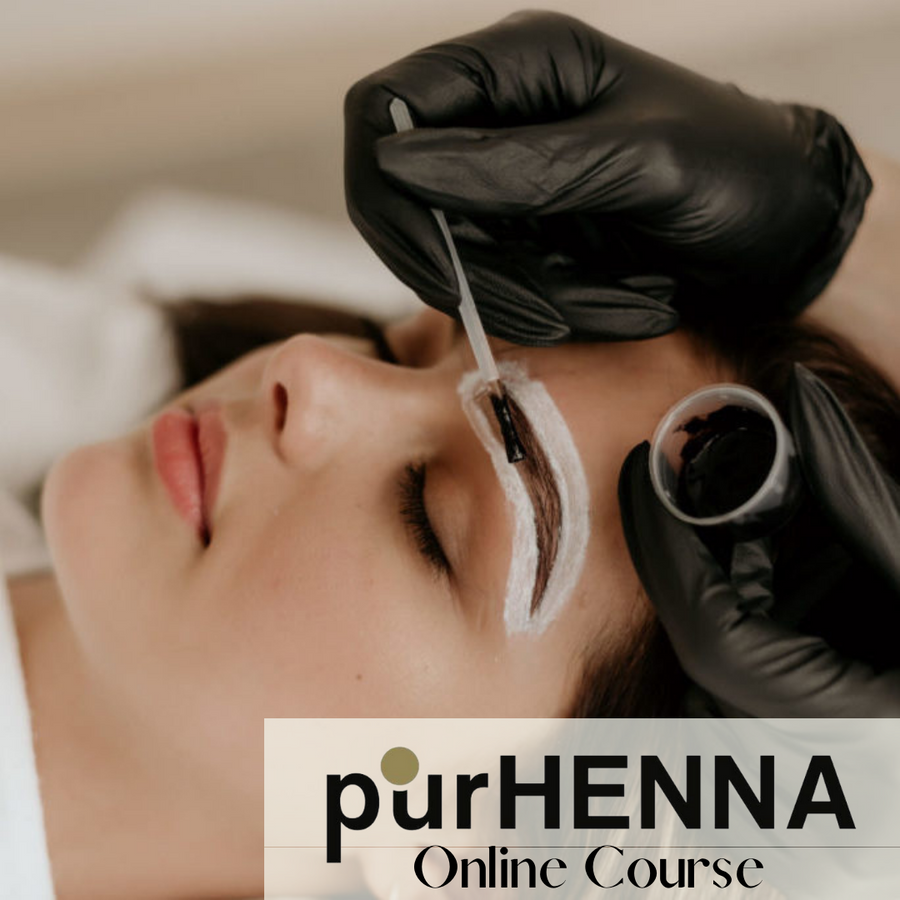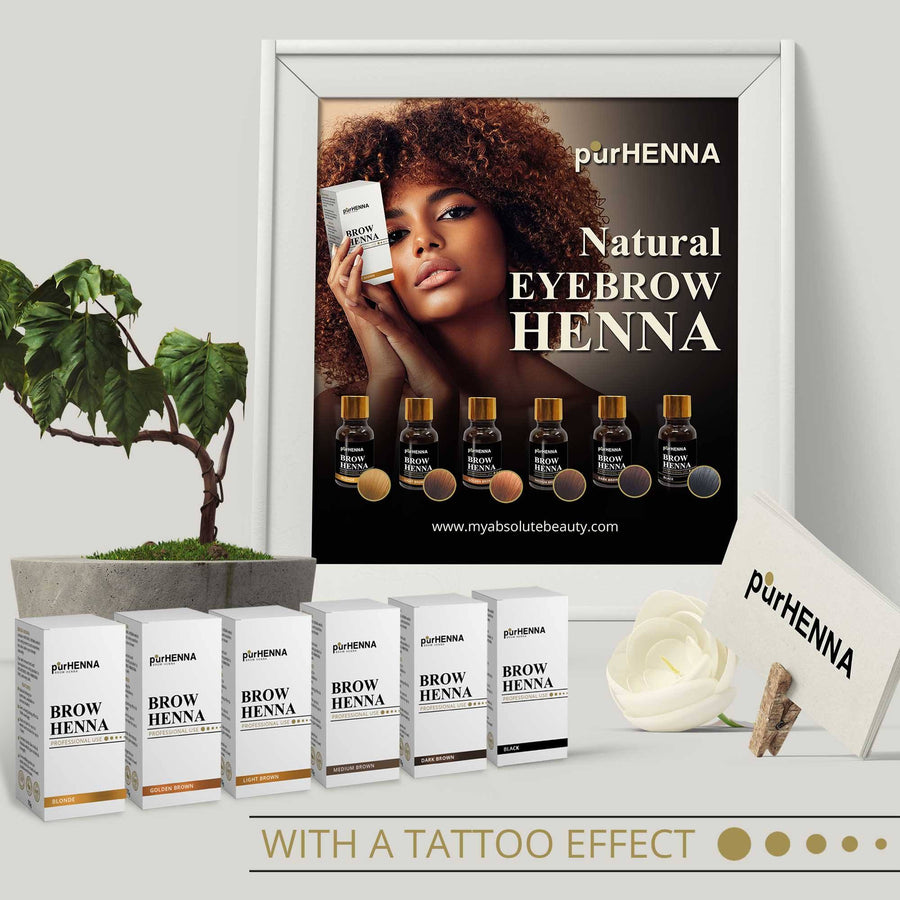 purHENNA® | Brow Henna | Online Training | kit and certificate
Limited time offer - hurry before the deal expires!
Are you looking to get into henna but have no idea where to begin?!
LEARN MORE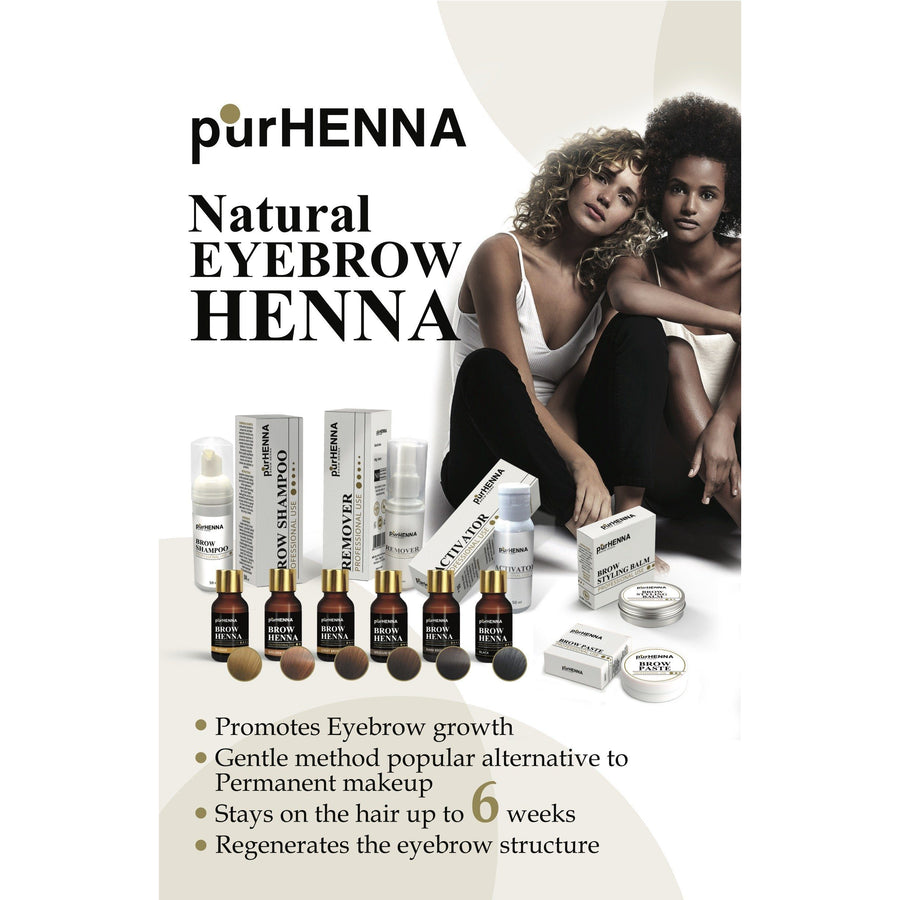 purHENNA® | Brow Henna | Posters
The new clients may have doubts about the outcomes and the products used in the treatments. You do not need to explain yourself when you can share the purHENNA® Brow Henna Posters.
LEARN MORE
No Hidden Costs!
Say goodbye to surprise fees at checkout and enjoy the peace of mind that comes with free shipping on all orders over $150.
Advanced Technology
Stay ahead of the curve with our selection of products that use the latest technology to deliver professional-grade results.
Professional Use Only
Join the ranks of top beauty professionals and elevate your game with our exclusive line of professional-use products.