Best Eyebrow Dye for Grey Hair
Our range of eyebrow dyes is specifically designed to deal with the intricacies of grey hair, providing full coverage and a lasting impression.
As the ultimate destination for beauty professionals, My Absolute Beauty prides itself on offering an extensive range of top-tier lash and brow products, including the best eyebrow dye for grey hair, and world-class training to take your beauty business to the next level. Our product suite consists of exclusive brands that are loved and trusted by beauty professionals worldwide, including InLei, purHenna, Everlasting Brows, and Glow & Skin.

One of our standout offerings is our premium quality eyebrow dye for grey hair. A perfectly dyed eyebrow can add the finishing touch to a look, enhancing natural beauty, and providing a refreshing, youthful glow. However, grey hair poses a unique challenge due to its different structure and reduced ability to absorb color. This is where My Absolute Beauty comes in with a solution that has been a game changer for countless beauty professionals.

A Rainbow of Possibilities: The Best Eyebrow Dye for Grey Hair

Our range of eyebrow dyes is specifically designed to deal with the intricacies of grey hair, providing full coverage and a lasting impression. Each product in our collection has been curated keeping in mind the diverse needs of your clientele. We understand that every client is unique and deserves a product that complements their individual beauty.

The brands we offer have a reputation for excellence. For instance, InLei boasts a highly pigmented, Italian-made range of brow and lash tints that offer vibrant and long-lasting results, ideal for grey hair. Similarly, purHenna brings the richness of organic henna, providing a natural yet powerful color payoff, while Everlasting Brows offers an assortment of microblading pigments for a semi-permanent solution to grey hair. Glow & Skin complements these with an array of skincare products designed to prepare and soothe the skin, enhancing the overall results of your beauty treatments.

With our collection, you can confidently cater to any hair color, skin tone, or personal style. In addition to providing a stunning look, our eyebrow dyes for grey hair offer numerous benefits such as safe and gentle formulas, long-lasting results, and a quick and easy application process. You'll find products that are designed with your clients' comfort in mind, providing them with a pleasant and satisfying beauty experience.

Exponential Growth: Professional Training and Conversion Courses

While we excel in providing beauty professionals with industry-leading products, we firmly believe in the power of education. My Absolute Beauty offers a variety of professional training courses that give you the skills and knowledge you need to use our products effectively, increase your client base, and enhance your income.

Whether you are a seasoned professional looking to expand your expertise or a novice who is passionate about kickstarting a career in the beauty industry, we have a course for you. Our curriculum is designed to give you a holistic understanding of the latest beauty trends and techniques. From Lash Lift and Tints to Brow Lamination and Microblading, our courses cover it all.

Our conversion courses are a fantastic opportunity for professionals already trained in other products and procedures to diversify their skillset. These courses are designed to make the transition smooth and seamless, ensuring you are comfortable and confident in providing new services to your clients.

With My Absolute Beauty, you have the opportunity to become a certified professional or even a trainer. We empower you with the know-how to not just enhance your services but also to train others, creating a ripple effect that uplifts the entire industry.

Join the My Absolute Beauty Family

At My Absolute Beauty, we believe in building a community of empowered beauty professionals. Our mission extends beyond selling products. We aim to equip you with top-of-the-line beauty solutions, comprehensive training, and unwavering support to help you thrive in your career.

Embark on a journey with us to unlock unparalleled beauty offerings and nurture your passion for the industry. With My Absolute Beauty, you're not just buying products or taking courses, you're investing in your business' growth and your career's ascent. Discover the difference today. Unleash the power of the best eyebrow dye for grey hair and market-leading beauty training with My Absolute Beauty.
Did you know ...
In ancient Egypt, both men and women darkened their brows with powdered minerals, achieving a strong look that offset their heavily-lined eyes.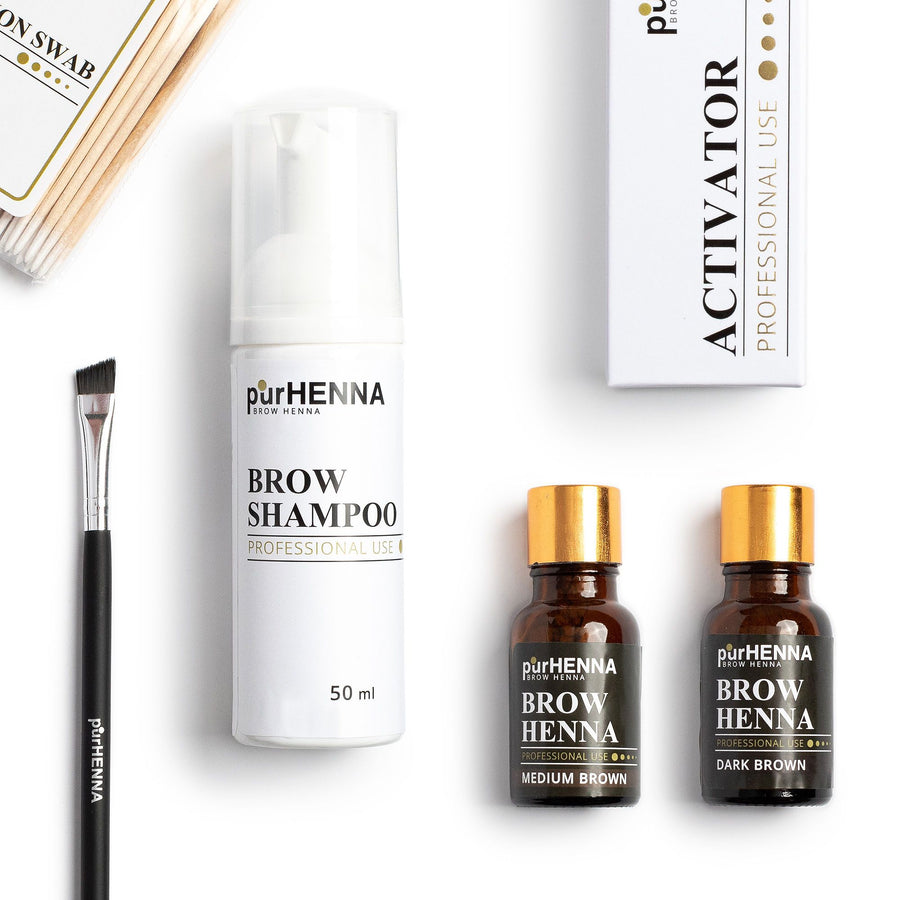 purHENNA® | Brow Henna Pack | Mid-Brown
Limited time offer - hurry before the deal expires!
Get the perfect honey brown color for your clients' brows with the PurHENNA® Mid-Brown Brow Henna Pack.
LEARN MORE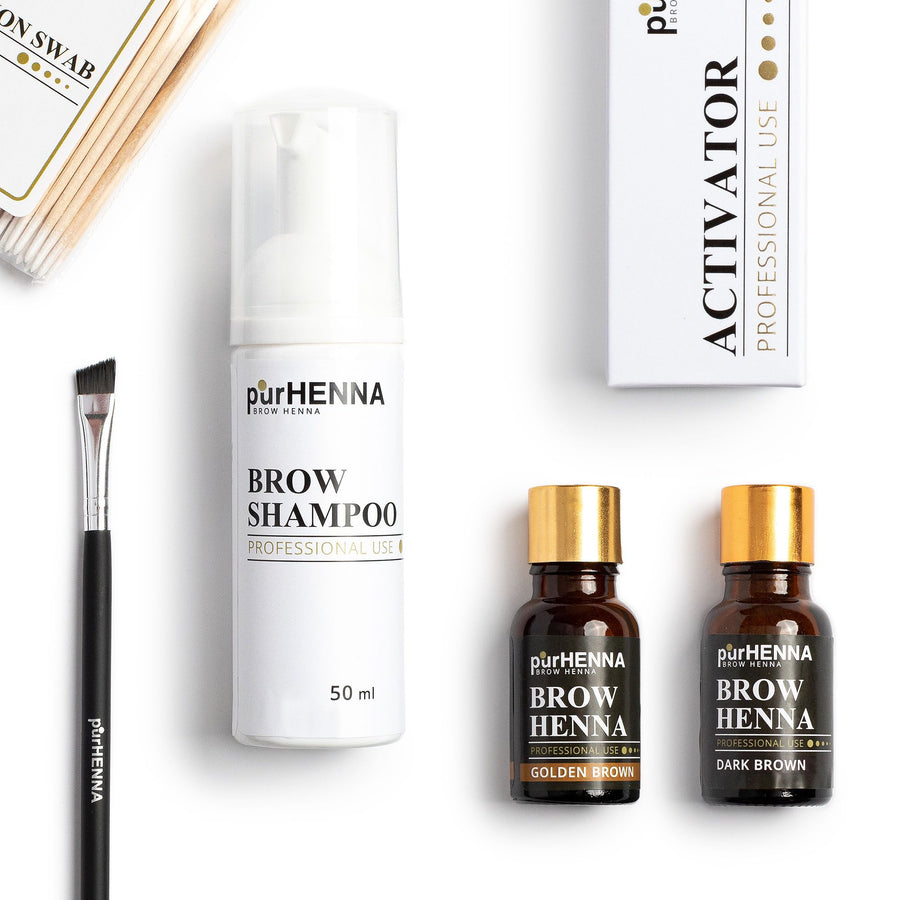 purHENNA® | Brow Henna Pack | Medium Warm Brown
Enhance your clients' natural beauty with the PurHENNA® Medium Warm Brown Brow Henna Pack.
LEARN MORE
No Hidden Costs!
Say goodbye to surprise fees at checkout and enjoy the peace of mind that comes with free shipping on all orders over $150.
Advanced Technology
Stay ahead of the curve with our selection of products that use the latest technology to deliver professional-grade results.
Professional Use Only
Join the ranks of top beauty professionals and elevate your game with our exclusive line of professional-use products.