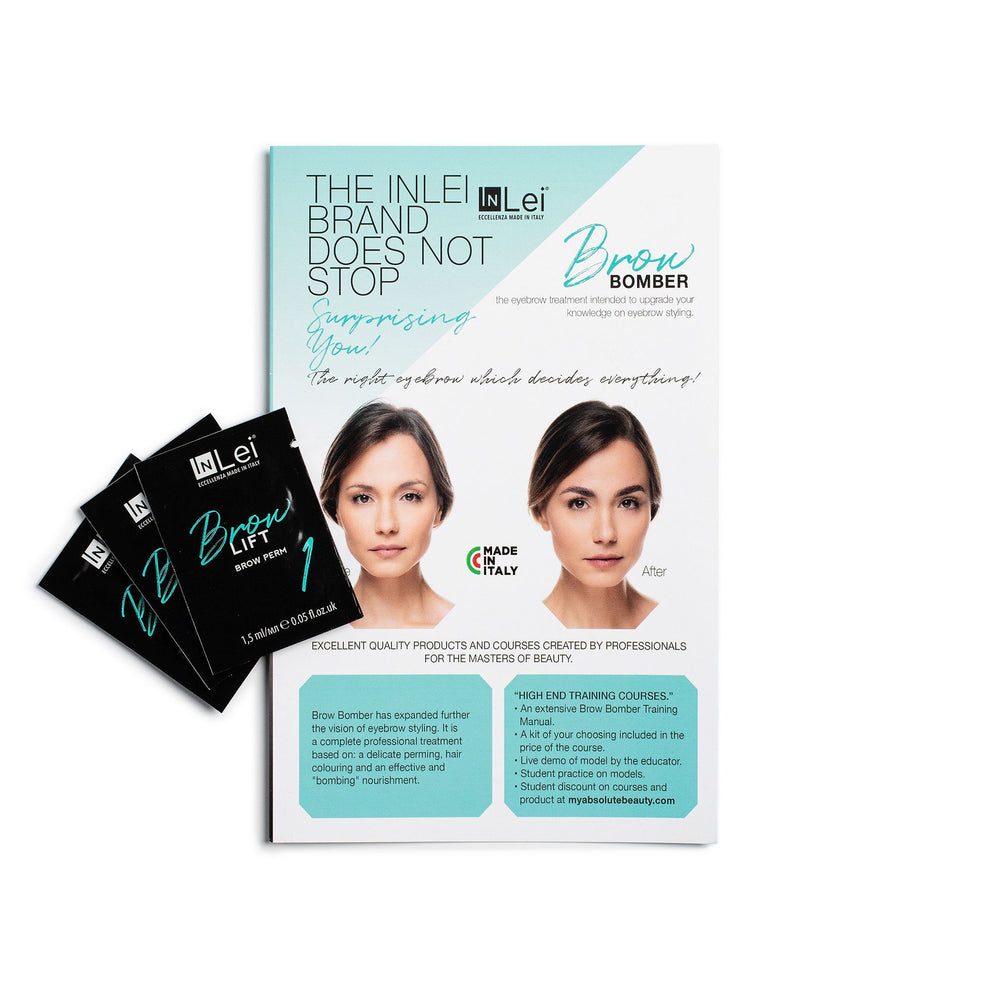 InLei® | Brow Bomber Lamination (Sample Pack)
$10
Add volume to the brows with promoting growth Have you ever wished for brows like supermodels in fashion shows and television? Many people love thick and dark eyebrows, but not everyone has fast growth and perfect shape.  InLei® created the Brow Bomber Lamination with all the ingredients that promote growth and add the required volume to the brows. It is only for the professional implementations to the hair in the eyebrows. The complete treatment will result in thicker hair that will last longer. Mind-blowing features: The formula is scientifically proven. It promotes thicker hair growth by 24% in only 3 treatment sessions. Results in visibly fuller brows. Abundant in nourishing ingredients like argan oil, marigold lipo extract, etc. Product Specifications: Contents: 1 sachet of 1.5ml of each solution: Lift 1, Lock 2, and Brow Bomber 3 It contains ingredients meant for skin protection Made in Italy Hurry! Choose the most selected option by many professionals for your clients. Also, simplify the treatments with items like InLei® Helper Tool and PureHenna® Brow Mapping Paste. IMPORTANT INFORMATION Do not experiment by combining different brands of products as this can lead to unpredictable results. It is absolutely forbidden to use InLei® Brow Bomber product on eyelashes, as it can cause serious damage to the eyelash hair and surrounding area. For professional use only.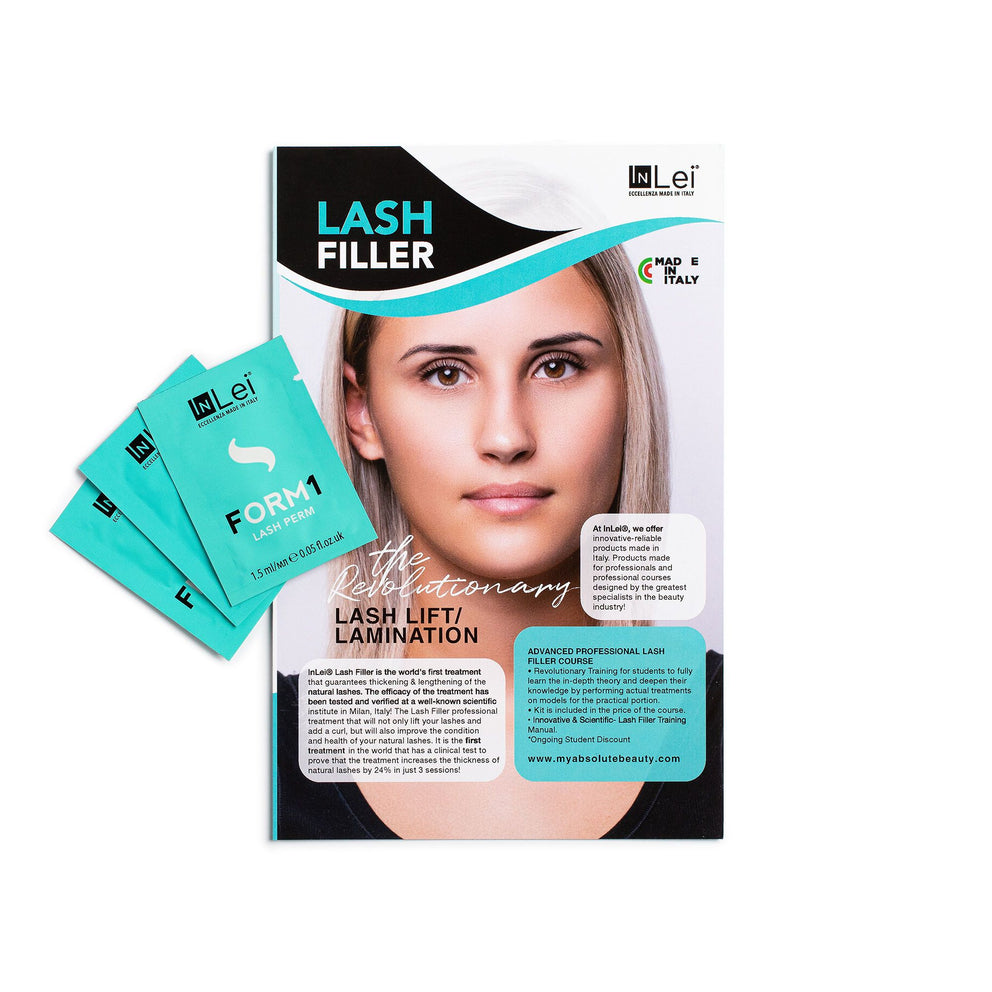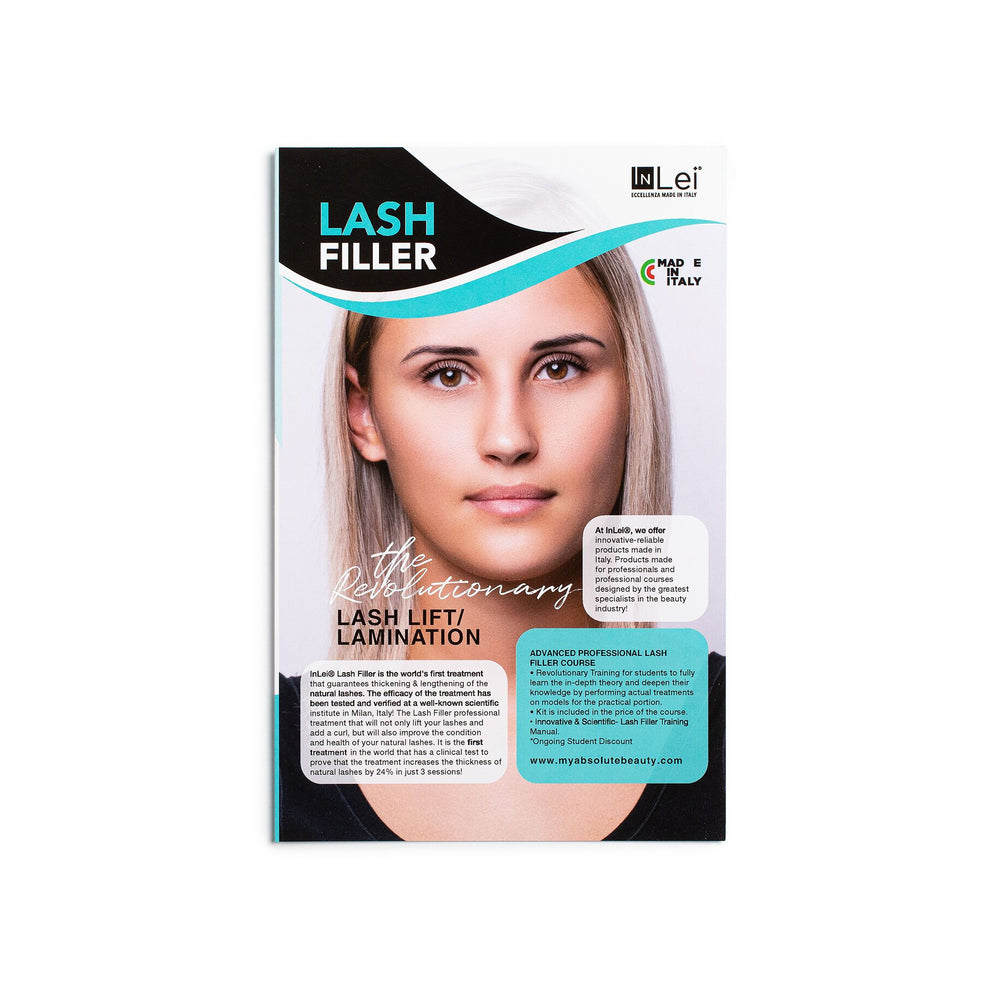 InLei® | Lash Filler (Sample Pack)
$10
Fill every gap in the beautiful eyelashes with all the nutrition Try the sample pack of InLei® Lash Filler and see the unbelievable difference in the eyelashes of your clients. Most people who want beauty treatments fall for the thick lashes first and then go to the professionals. The best way to satisfy the customer is to provide them with benefits that will last longer with nourishment. So, priority is the solution to add the desired volume to the lashes. InLei® Lash Filler (Sample Pack) is all about filling those little gaps between the lash hair. The results stay for a more extended period and help maintain the strength and thickness. Read the exciting qualities: Clinically proven to thicken the lashes by 24%. Nourish and strengthen the lash hair. Best for a lash lift and fill treatments. Recommendation to apply: 2-4 sessions in 3-5 weeks. The results last up to 7 months. With this valuable beauty product, check InLei® Fixing Gel and Brow mapping pencil and sharpener.
No Hidden Costs!
Say goodbye to surprise fees at checkout and enjoy the peace of mind that comes with free shipping on all orders over $150.
Advanced Technology
Stay ahead of the curve with our selection of products that use the latest technology to deliver professional-grade results.
Professional Use Only
Join the ranks of top beauty professionals and elevate your game with our exclusive line of professional-use products.