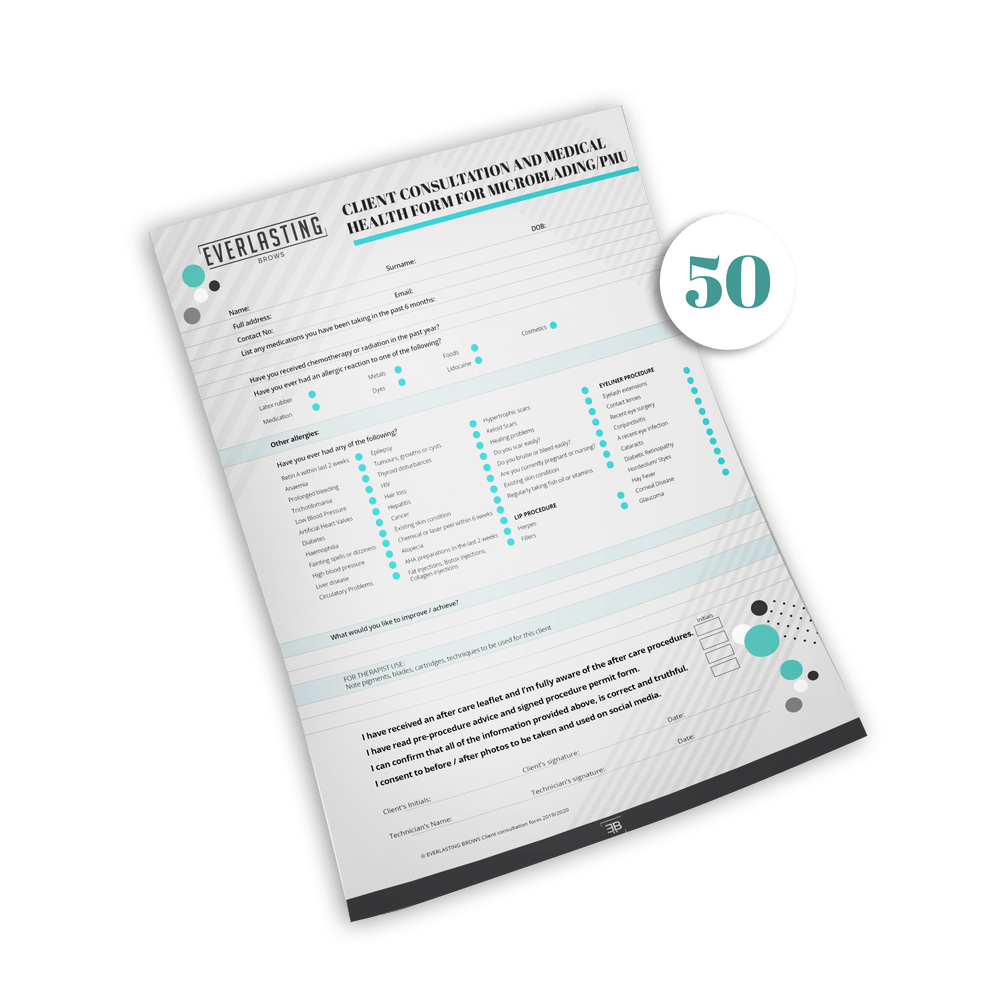 Everlasting Brows | Consultation Forms
$28
Ask clients to fill out the essential data before starting the beauty treatment The beauty specialists know the value of every clinical and skin information about coming clients. It plays a crucial role to care about their skin and health correctly. Without checking the feasible conditions of your client in advance can cost you a lot more than money. Everlasting Brows designed the consultation forms for the experts. If the clients went recently through any treatment, you can suspect and tell them the duration after which they can perform the desired procedures. Check the following inclusions: General consent and permit forms. Microblading pre-procedure forms. The client consultation and health forms. *You will receive a pack of 50 forms. Ask the clients to fill about their allergies, skin, health, and service requests. With this, you may also like to visit Everlasting Brows Microblading Blades, Everlasting Brows Topical Anesthetic Gel, Everlasting Brows Eyebrow Measuring Tape.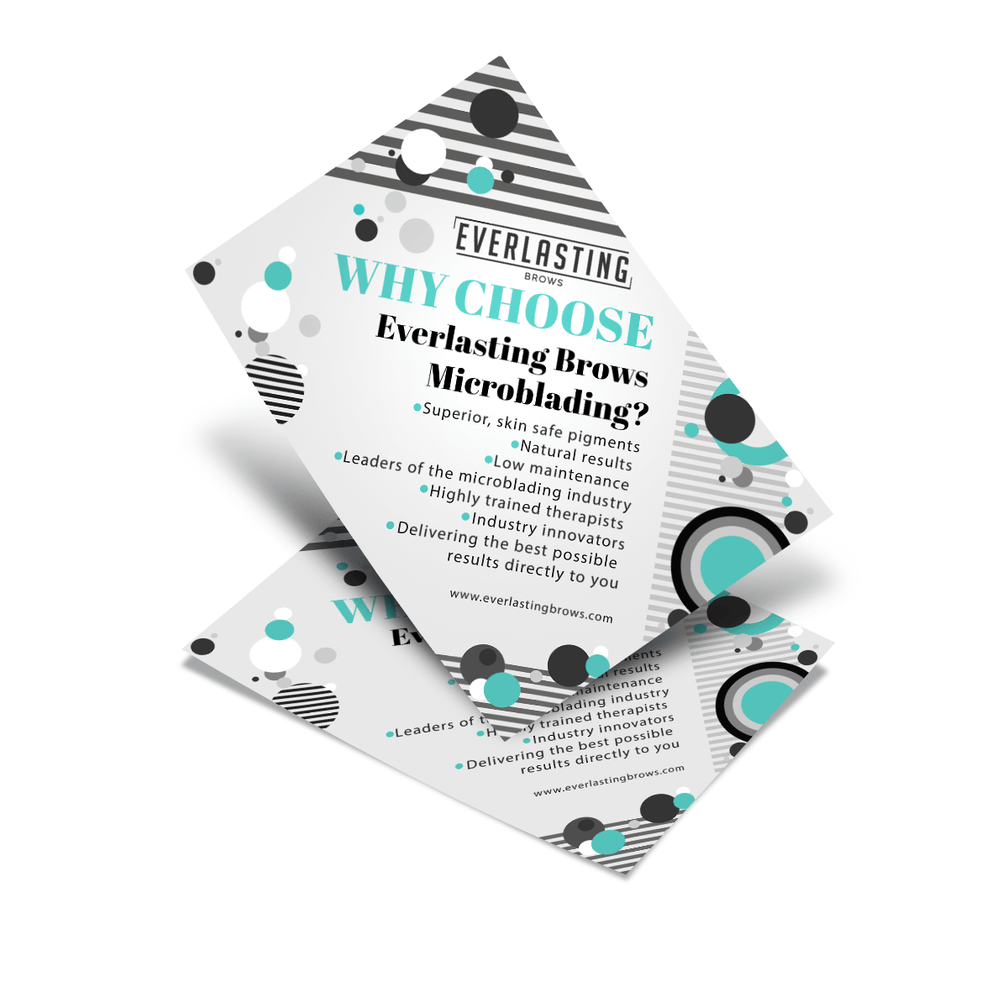 Everlasting Brows | Salon Flyers (50 pack)
$12
Earn the trust of customers with Everlasting Brows information Flyers! One thing that convinces people to choose you is the products used in your Salon. Everlasting Brows are popular, and many beauty experts use this brand's range of beauty items.  We have the informative Everlasting Brows flyers for all the professionals. One side has everything that your clients need to know about the quality brand, and the other side is for you to fill out all the details about your Salon. The order will contain: One pack with 50 Flyers. Best for marketing. Good way of educating people. Start sharing more with your clients to understand better the treatments and the products that will get applied to them. They will undoubtedly choose you with a strong belief and spread good word of mouth about you. Get these and also visit: Everlasting Brows Consultation Form | Brow Pencil Razors | Latex Practice Skin | Disposable Aprons
No Hidden Costs!
Say goodbye to surprise fees at checkout and enjoy the peace of mind that comes with free shipping on all orders over $150.
Advanced Technology
Stay ahead of the curve with our selection of products that use the latest technology to deliver professional-grade results.
Professional Use Only
Join the ranks of top beauty professionals and elevate your game with our exclusive line of professional-use products.