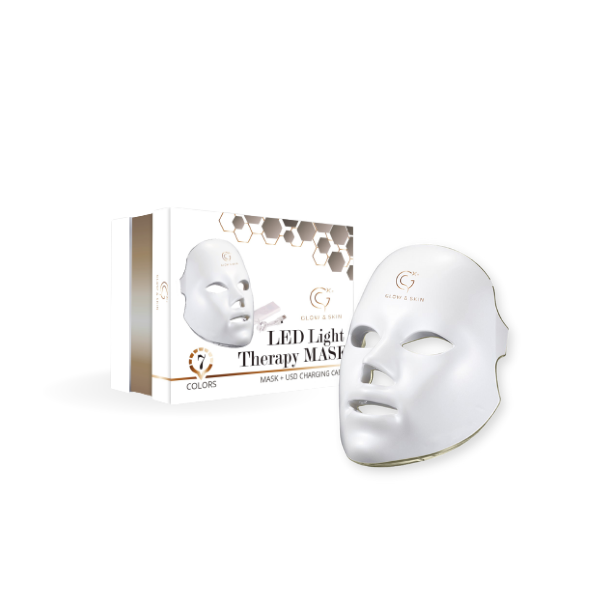 G&S | LED Light Therapy Mask
$85
Glow & Skin LED Light Therapy Mask Suggested Retail - $160USD  Glow & Skin LED light therapy is a popular non-invasive skin treatment used to treat a range of skin concerns and for skin rejuvenation and skin health. It can be performed as a stand-alone treatment or in combination with many other skin treatments to give enhanced results and it has become an essential piece of equipment in salons and clinics as well as for home use. Cordless rechargeable LED Light Therapy Mask 7 color setting Timer setting Aims Glow & Skin LED Light therapy has been shown to bring about many changes in the skin's cell metabolism. Some of these changes include; Acting as an antioxidant to fight free radical damage. Increase the blood flow to the skin. Promote angiogenesis (growth of new blood vessels). Stimulate fibroblasts to produce more Collagen, Elastin, Hyaluronic acid, Glycoproteins, and Growth Factors. Promote wound healing. Benefits LED therapy has also been shown to have mood-enhancing effects as it stimulates the release of serotonin (our happy hormone) and it can also relieve pain. The primary aim of the LED therapy will be dependent on the color light used  Here is an overview of the skin conditions that LED Light Therapy can be used on; Acne Aging skin Dull skin Eczema Preparation for cosmetic treatments Psoriasis Recovery from cosmetic treatment Rosacea Scarring Sun damage Wound healing Other inflammatory skin conditions Need more info? Check out 👉Glow & Skin LED Light Course👈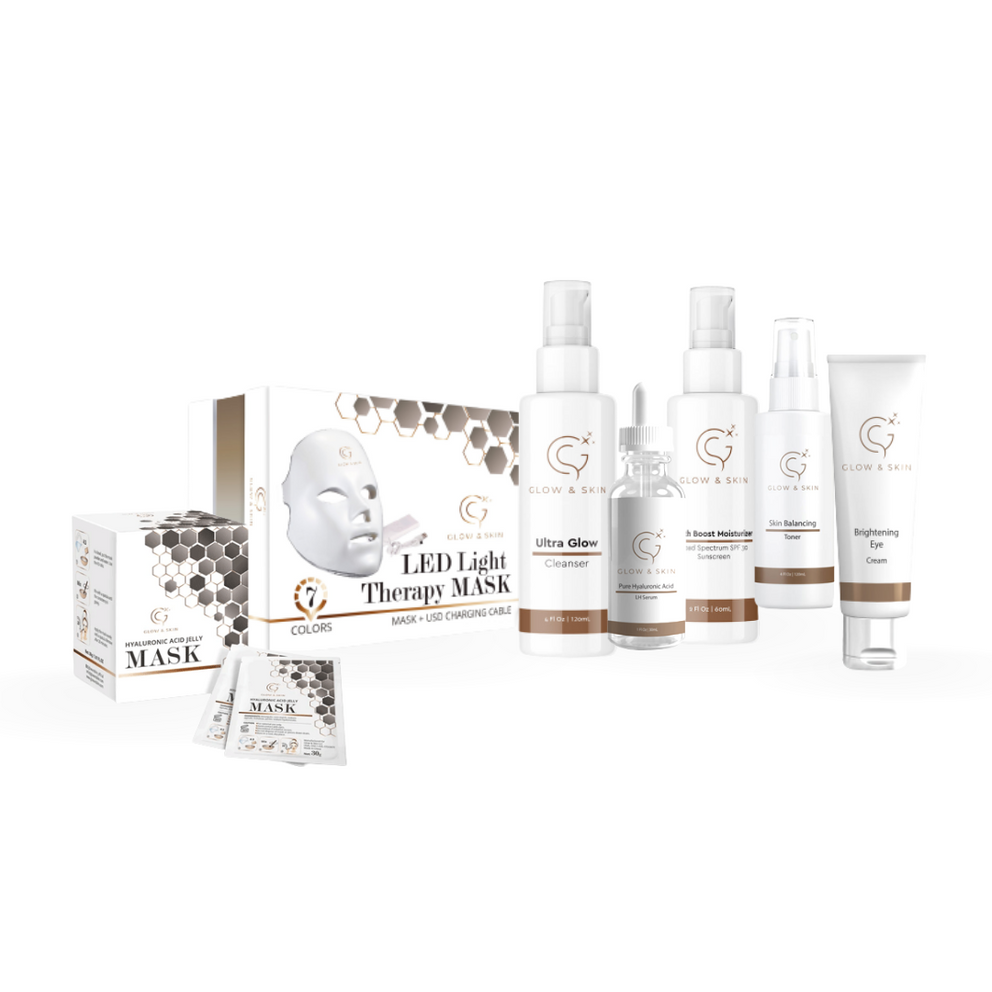 G&S | LED Light Therapy Starter Kit
$273
Glow & Skin LED Light Therapy Starter Kit Do you know the benefits of LED light therapy but don't know where to begin in offering it as a service? Glow & Skin LED Light Therapy Starter Kit has you covered. We have selected the best products to give you the maximum results during your LED Light Therapy services.  Included in the LED Kit; 1 - Ultra Glow Cleanser 1 - Skin Balancing Toner 1 - Hyaluronic Acid Jelly Mask 1 - Pure Hyaluronic Acid LH Serum 1 - Brightening Eye Cream 1 - Youth Boost Moisturizer SPF 30 1 - LED Light Therapy Mask  Also, check out our 👉Glow & Skin LED Light Therapy Course👈 Click each item to be redirected to the product page where you will find more information on each product.
No Hidden Costs!
Say goodbye to surprise fees at checkout and enjoy the peace of mind that comes with free shipping on all orders over $150.
Advanced Technology
Stay ahead of the curve with our selection of products that use the latest technology to deliver professional-grade results.
Professional Use Only
Join the ranks of top beauty professionals and elevate your game with our exclusive line of professional-use products.